24 May 2007 Edition
Ní Chuilin slams North health cuts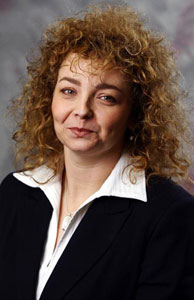 Sinn Féin Health Spokes-person, North Belfast MLA Caral Ní Chuilin has said that so-called 'efficiency savings' of £338 million over three years will have a devastating impact on Health services in the Six Counties. Ní Chuilin was speaking after a Department of Health document outlined where these cuts will be made.
"These proposals outline cuts of some £338 million over three years in the 2008-9 to 2010-11 financial cycle', Ní Chuilin said.
She went on: "These are dressed up as efficiency savings but the reality is that it will lead to huge cuts to services.
"When the department talks about improved productivity what they are really talking about is the loss of frontline jobs. When they speak on a greater use of the 'skill mix' what they mean is cutting back on the medical expertise in our hospitals and undermining our midwives.
"There are other issues that will cause outrage, for example a 5% increase in the costs of food and drinks for hospital visitors.
"However, I am really concerned at the attack on core services such as Day Care Centres, Residential and Nursing Home Care and Domiciliary Care. These are services that enable people to live with dignity either at home or in a community setting or with a home that meets their needs.
"The fact is that these proposals will also see service 'realignment' that will mean a loss of services in areas such as A & E provision and treatment of patients with long term conditions such as Asthma and Diabetes.
"The fact is that there is no guarantee that any savings released through these 'efficiencies' will be returned and redistributed to frontline health services."