12 April 2007 Edition
Education Frustration at government inaction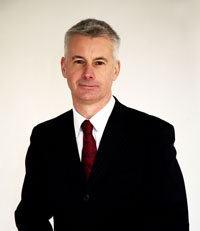 Investment in primary education a priority
Sinn Féin Education Spokesperson Seán Crowe speaking in Cork on Monday while attending the INTO Annual Congress said there is a lot of frustration at the government's slowness in responding to the challenges across the education system. Crowe said investment in primary education would be a priority for Sinn Féin in government.
Crowe said:
"More than one in four primary school pupils are being taught in over crowded classrooms and this state has the second largest average class room size at primary level in the EU.
"There is no question but there are the resources available to educate our whole population to the highest standards.  Indeed, our future economic development and reaching our full potential depends on it. 
"There is a lot of frustration that the government has been so slow in responding to the challenges faced across the education system. In my own constituency of Dublin South West we have seen the impact on the ground of the government's inaction.
"Sinn Féin wants to see greater funding per pupil at pre-school and primary level.  This is critical to tackling education disadvantage.
"Among Sinn Féin's priorities are the immediate provision of a pre-school session of 3.5 hours a day, five days a week for all children aged 3-5 years.  We also want to see increased investment to enforce a primary school pupil-teacher ratio of 15:1 and the immediate upgrading of sub standard schools and building of premises where required."
Incoming Education Minister for the Six Counties Caitríona Ruane will address the INTO Annual Congress in Cork tomorrow, Tuesday 10 April.  On Tuesday she will attend the ASTI conference in Sligo, on Wednesday the TUI congress in Bundoran and on Thursday she will attend the NAS-UWT (National Association of Schoolmasters Union of Women Teachers ) conference at the Waterfront in Belfast.