27 January 2005 Edition
Gerry Kelly to undertake a series of engagements in the United States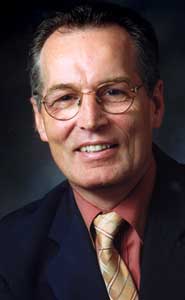 Senior Sinn Féin Negotiator Gerry Kelly is in the United States for a week-long series of meetings. Kelly will meet with members of Congress, representatives of the State Department and engage with Irish America.
Speaking today before his departure Mr Kelly said:
"This week provides an opportunity to explore with members of Congress, the State Department and Irish America how we can overcome the current obstacles to progress and get the Peace Process back on track and build upon the good work done late last year in trying to agree a comprehensive deal. In the past these various US constituencies have provided invaluable support in advancing the Peace Process and supporting the full implementation of the Good Friday Agreement.
"However in recent months senior British securocrats including the Chief NIO spymaster Joe Piling have also been in the United States stating very clearly that the objective of the securocrats in the time ahead is not to advance the peace process but to prevent the electoral growth of Sinn Féin.
The British Secretary of State Paul Murphy has also travelled to the US to express similar sentiments.
"In addition to the positive engagement which will take place this week this trip will in part help to contradict their lies and half truths and
expose further the securocat agenda which is to undermine the process and discriminate against Sinn Féin and our electorate."