Subscribe to An Phoblacht online or in print via our new website by clicking here or contact any of Sinn Féin's constituency offices around the country.  Use the map below for contact details.
If you would like to contact our editorial staff please click here:
If you would like to place a notice in our i nDíl Chuimhne and Comhbhrón sections please click here:

If you would like to contact our sales department click here:
An Phoblacht's postal address is:
An Phoblacht
Kevin Barry House
44 Parnell Square
Dublin 1
Ireland
View
Sinn Féin Offices
in a larger map
Premium Online Service For Only €10 Per Year
For less than €1 a month, you get An Phoblacht's Premium Online Service. Sign up today!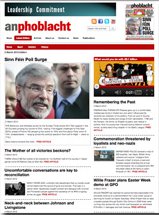 PREMIUM SERVICE:
Full access to all An Phoblacht articles
Interactive online PDF Booklet of each edition
Access to our historic Archives
Discounts for the Online Sinn Féin Shop
Will the euro survive?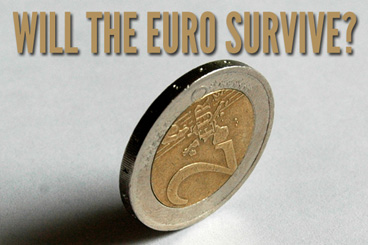 The people of Greece have just held their second general election in a few months and public opinion is fairly evenly divided between those opposed to the current 'bailout' terms and those willing to accept it.   Spain is also coming under increasing pressure on the financial markets with many analysts suggesting it is only a matter of time before the government in Madrid has to look for a 'bailout'.  So what now for the single currency?
Poll Results:
Total votes: 450
Yes – the euro will survive in to the future: 103 (22.9%)
Yes – the euro will survive but only as currency of core countries: 91 (20.2%)
No – the euro will be gone before end of 2012: 44 (9.8%)
No – the euro will struggle on for this year but will be gone before 2015: 212 (47.1%)