6 January 2013 Edition
6 January 2013
TOM PILKINGTON, a lifelong Irish republican, passed away peacefully at Sligo General Hospital on 3 October 2012. He was 91. According to family members, Tom was a distant relation to General Liam 'Billy' Pilkington. Free article
6 January 2013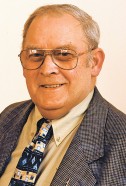 SINN FÉIN PRESIDENT and Louth TD Gerry Adams expressed his "deep sense of sadness" at the death of former Sinn Féin Councillor Seán Kenna who died on Tuesday 11 December. Free article
Page 3 of 3
6 January 2013

JOE McKELVEY, one of the 'Four Martyrs' executed by the Free State Government on 8 December 1922, was remembered in his home town of Belfast on the 90th anniversary of his death. Free article
6 January 2013

 LARGE CROWD gathered at the graveside of IRA Volunteer Eugene Devlin in Strabane Cemetery in County Tyrone on Thursday 27 December to mark the 40th anniversary of his death at the hands of the British Army.
Participants, led by the Strabane Memorial Flute Band, had paraded from the monument erected in Eugene's memory in the nearby Drumrallagh Estate.  
The commemoration was...
Free article