20 May 2021 Edition
A united, independent Ireland is within touching distance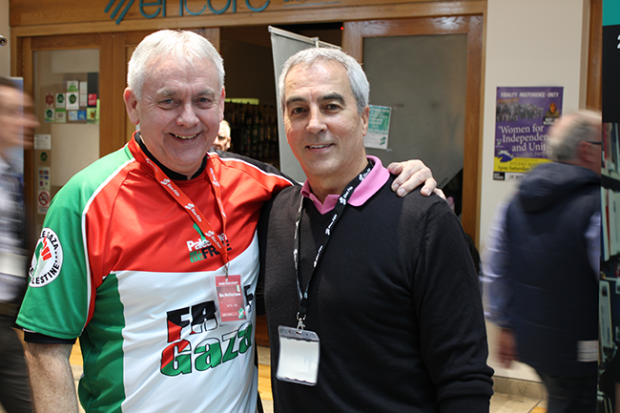 It was early August 1981 in H Block 3, Long Kesh. I don't remember the precise date. Nor do I remember how I came into possession of the small, cling film-wrapped comm in my hand, or who gave it to me, but I knew what the comm was about and with my heart in my mouth and shaky hands I unwrapped the tiny letter. It was the most important letter I would ever receive in my life.
The comm was handwritten on two or three stuck-together cigarette papers and at the top was addressed to 'Volunteer Pat Sheehan'. I had always been, and still remain, proud to have been a volunteer in the Irish Republican Army and to have taken up arms to resist the oppressive and malign British occupation of our land. Yet it surprised me to see 'Volunteer' in front of my name. For a second or two I felt a fleeting sense of pride that soon passed when it dawned on me that usually the only time you see 'Volunteer' in front of anyone's name is on a headstone in a cemetery or the obituary columns.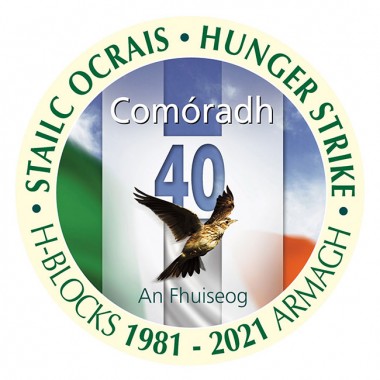 This was the comm I had been waiting on for many weeks. On the one hand I had wanted it never to come. On the other hand, I had volunteered to go on hunger strike and I was impatient for some certainty around that.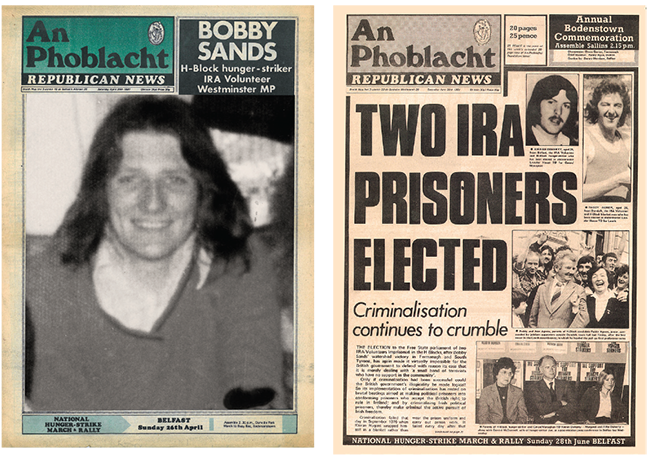 • The Hunger Strike elections blew the assertion that the IRA and the prisoners had no support out of the water
I had been expecting confirmation sooner but had heard nothing, so I contacted our O.C. Bik McFarlane to ask for clarity. Bik wrote back to say some people thought that, psychologically, I mightn't be ready for hunger strike on account of the situation with my sister Louise who had been diagnosed with a terminal illness just a few months earlier.
I wrote back to Bik, told him I was psychologically strong, ready to go on hunger strike at any time and that no-one should have any worries about me.
Now I had clarity and certainty. The comm began:
"You volunteered to go on hunger strike and have been selected to replace Volunteer Kieran Doherty TD. By going on hunger strike you will be bringing the movement into direct confrontation with the enemy, so if you have any second thoughts stand aside now and nothing less will be thought of you."
I don't know what it's like to be sentenced to death, or to receive a terminal medical diagnosis but I felt I was somewhere in the same ballpark, especially when I read the final lines of the comm:
"If you decide to go ahead and embark on this course of action you will be dead in two months."
It was as stark as that and rocked me back on my heels. When I put my name forward for the hunger strike it wasn't a decision I came to rashly or quickly. I thought I had all the angles covered but I hadn't considered seeing in front of me, in black and white, that I would be dead in two months.
Did I have any second thoughts? To have doubts is to be human, and given that I would be going into uncharted territory I was certainly apprehensive about how I would respond as the hunger strike progressed. Nevertheless, I was confident that my own commitment to the struggle, allied to the stubborn streak in my own character, would get me over any bumps in the road.

I joined the hunger strike on 10 August. Nine men had already died and Mickey Devine would die ten days later.
I remained without food for 55 days until 3 October. By that stage I was very seriously ill. I weighed around seven stone, I was completely yellow with jaundice, practically blind and my liver was enlarged and beginning to shut down. In theory, I would have been the next to die.
As fate would have it, the leadership took the decision to end the hunger strike after a series of family interventions. We didn't get all our demands in the immediate aftermath of the hunger strike but within a few short years we had achieved all the conditions we had fought for.
More importantly, the hunger strike smashed the criminalisation policy that the British government had hoped would lead to the defeat of the IRA and the struggle overall. The objective of the British had been to marginalise and isolate republicans and detach them from the communities in which they operated.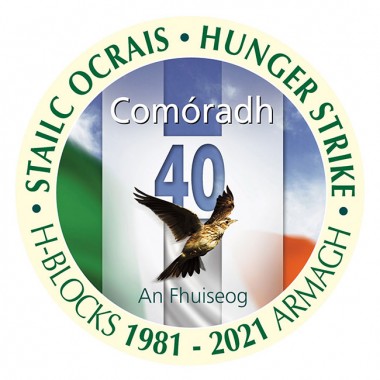 Thatcher said the IRA had no support and the prisoners had no support, but Bobby's election as MP for Fermanagh/South Tyrone, and later the election of Kieran Doherty and Paddy Agnew to the Dáil blew that assertion out of the water.
So not only did criminalisation fail in what it was intended to do, it actually had the opposite effect. Many thousands of young people, inspired by the sacrifice and selflessness of the hunger strikers who died, joined the struggle. Far from being isolated and marginalised our struggle has become more and more popular and our objective of a united, independent Ireland is within touching distance.
I have no doubt future generations will look back to 1981 and that dramatic battle in the H Blocks of Long Kesh and pinpoint it as the beginning of the end of British rule in Ireland. 
Pat Sheehan is a former republican prisoner, blanketman, hunger striker and is currently a Sinn Féin MLA for West Belfast