16 June 2015
Censorship helped create environment that allowed collusion to flourish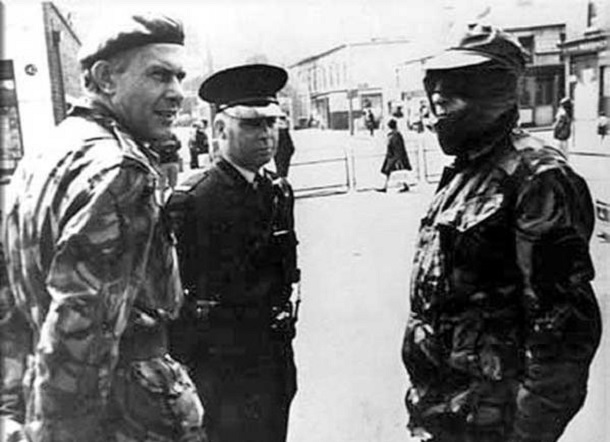 THE revelations contained in RTÉ's Collusion documentary aired on Monday – which highlighted yet more widespread and systemic collusion between British military and RUC forces with unionist death squads – will not have come as a surprise to most An Phoblacht readers or Sinn Féin activists.
It will not have been a surprise to citizens who lived in the North during the conflict. But it was a surprising and deeply shocking insight into Britain's dirty war for many in the South. 
During the conflict, the Dublin Government and Southern mainstream media told the public that collusion was either republican propaganda or was down to just a few 'bad apples' within the RUC and British military.
That a Western, self-proclaimed democratic European state was dispatching death squads to murder its own citizens who were asking too many questions seemed like the plot of some far-fetched Hollywood thriller rather than everyday reality in the North of Ireland for three decades.
However, the existence of Section 31 censorship clauses of the Broadcasting Act (proclaimed by the likes of Eoghan Harris) and self-censorship within RTÉ and other Southern media outlets was key to creating an environment where collusion could continue unchecked. 
Those reporters who did bravely speak out or questioned the issue were denounced as fools who had been taken in by republican propaganda. Others found themselves in and out of courtrooms for years on end defending what they had written or broadcast – unable to continue their careers. Even after Section 31 was lifted, the long-conditioned group-think continued.
When, in 1973, Sinn Féin stated that two RUC men were seen by witnesses surveying an area in Portadown minutes prior to the explosion of a unionist car-bomb, the local RUC chief Charles Rodgers dismissed the allegations as being "without foundation and designed to foment further trouble". His statement was not queried – it was taken as fact.
Portadown lies within the notorious 'murder triangle' where the 'Glenanne Gang' – composed of RUC police officers, Ulster Defence Regiment (British Army) soldiers, British MI5 agents and unionist gang members – unleashed a reign of terror against nationalist civilians for the remainder of the decade.
The failure to seriously question official versions of events, despite widespread allegations from witnesses, was characteristic of the climate of censorship against the nationalist narrative of events. 
There was a belief within the media that a proven allegation of RUC collusion with murder gangs would be seen to hand a propaganda coup to republicans – and that couldn't be permitted by the authorities in Britain or Ireland.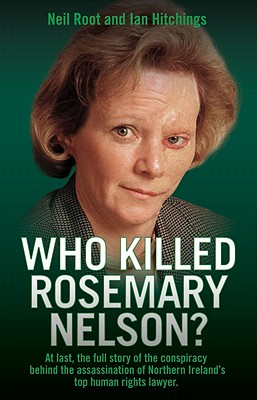 This attitude was highlighted in 1999. Human rights lawyer and mother-of-three Rosemary Nelson was murdered  in Lurgan when a booby-trap bomb attached to her car by a dissident loyalist group exploded. Shortly before her murder, she had told the United States Congress that she and her children had been threatened and assaulted by RUC officers and spoke of her fears that she would be murdered by state forces.
The threats were a result of her career representing high profile clients against the state, including the residents of Garvaghy Road.
Days after Rosemary Nelson's murder, an opinion piece in the Sunday Independent entitled "Blinded by cries of collusion" by columnist Eilis O'Hanlon accused the nationalist community of "being obscenely eager to cry collusion after every successful loyalist operation" and hit out at republicans for their inability "to see a loyalist without also seeing British strings".
Shortly after the murder of Rosemary Nelson, the FBI halted training the RUC at its Virginia headquarters because of its "dreadful human rights record"; on the same day, the RUC was awarded the George Cross for 'bravery in dealing with terrorist threat'.
For decades the Irish Government has shirked its responsibility to Northern nationalists. Even when no-warning car-bombs tore through Dublin and Monaghan, killing 33 people, the Dublin Government played mostly mute. 
Fine Gael and Labour must finally stand up for the hundreds of families throughout Ireland who were victims of collusion.
They cannot allow the British state to walk away from their role in the conflict. It's time the Irish Government accepted they have a duty to Irish citizens in the Six Counties and are co-guarantors of the Good Friday Agreement, not bit players.
An Phoblacht on Twitter

An initiative for dialogue 
for reconciliation 
— — — — — — —
Contributions from key figures in the churches, academia and wider civic society as well as senior republican figures