7 May 2015
Greece's silent coup – not with tanks, with the banks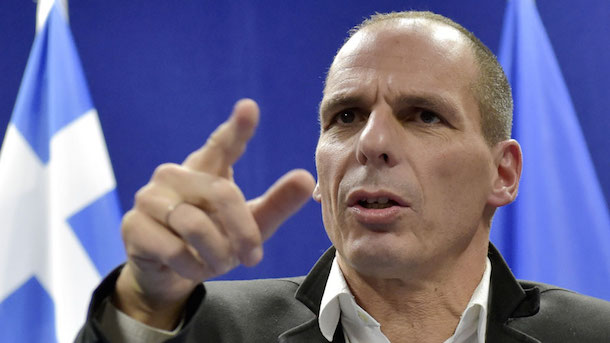 By SYRIZA MEP Stelios Kouloglou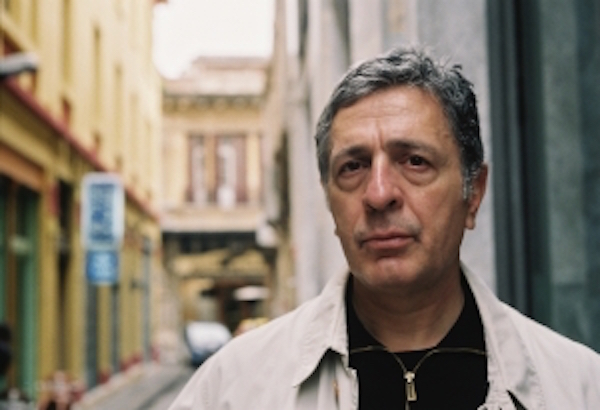 A FEW DAYS AGO, I was asked by Belgian journalists to participate in an act of solidarity with redundant workers in the Greek public broadcaster ERT.
I explained them that the closure of ERT in 2013 by an illegal act of force where, in one night, 2,500 people lost their jobs and found themselves on the street without any compensation, is the first anti-democratic act the country has recently experienced.
The story does not stop there.
After the national elections in January and the rise of SYRIZA to power, Greece has entered a new period of undemocratic deviation. Almost on a daily basis, the Government is exposed to threats, blackmails and ultimatums from lenders, Brussels and Berlin in order to disrespect the vote of the Greek citizens.
Greece is confronted by events that are unprecedented in the history of the European Union.
For instance, German Finance Minister Wolfgang Schaeuble publicly mocked his Greek counterpart, Yanis Varoufakis. Unelected technocrats from Brussels put pressure on the government not to pass Bills that aim to face the humanitarian crisis. Credit rating agencies, the European Central Bank and loans are the weapons that are used for strangling the Greek economy.
The goal is to make the Greek Government either to bow down and fall because it failed to fulfill its promises to its voters or to fall due to economic suffocation.
The country is experiencing a silent, modern coup that is carried out by modern weapons.
Private media in Greece (controlled by local oligarchs) seeks to overthrow the new government of SYRIZA because it is stressing efforts to put an end to lawlessness and uncontrolled power. The closure of ERT was not a coincidence. Without a public service broadcaster, the government of SYRIZA has no effective means to explain its policy. Instead, Greek and international media also sabotage the Government by using misinformation and deliberate disputes, which are also weapons for the success of the modern coup.
The government thus has a double battle to wage – one against the harsh austerity measures imposed on the peoples of Europe, and another in favor of democracy in Greece and Europe.
What is feared is the fact that if the Government succeeds in Greece, then the Podemos Left in Spain and Sinn Féin in Ireland will follow. This is what they are trying to prevent by using this time not the tanks but the banks.
● Video – Stelios in north Belfast with GUE/NGL MEPs in April.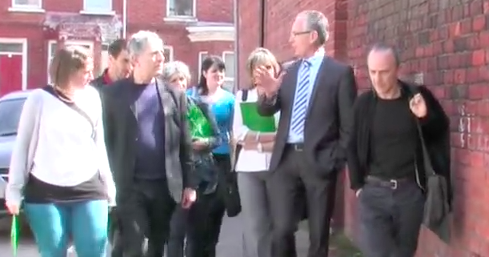 An Phoblacht on Twitter

An initiative for dialogue 
for reconciliation 
— — — — — — —
Contributions from key figures in the churches, academia and wider civic society as well as senior republican figures