3 May 2013
United Ireland People's Referendum launched in Crossmaglen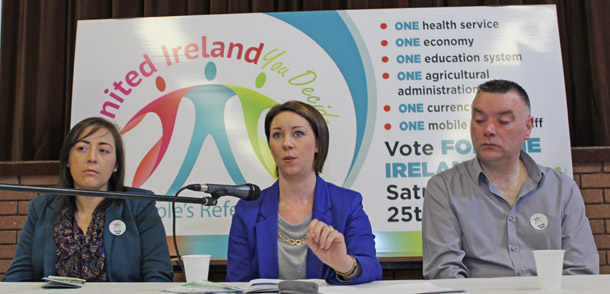 'Our group has come together to tell the story of the people on the ground who actually live day and daily with the effects of partition'
THE 'United Ireland – You Decide' campaign officially launched its first People's Referendum in Crossmaglen on Friday. The campaign will see the people of Crossmaglen in Armagh and Upper Creggan in Louth vote in a People's Referendum on a United Ireland on 25 May.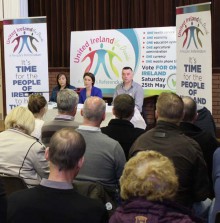 All those aged 16 and over living in the  two electoral areas will be able to vote on the issue of reunification at polling stations across the constituencies. A campaign office (pictured) has also been opened on North Street in Crossmaglen village to provide information to people on the initiative.
Speaking at the event, campaign representative Emma McArdle pointed out that the right to a vote on the reunification of Ireland is enshrined in the Good Friday Agreement.
"Our group has come together to tell the story of the people on the ground who actually live day and daily with the effects of partition," she said. "Our voice has been lost in this debate so far, so we want to articulate how the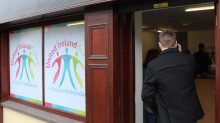 border impacts on us. We want to start a debate at community level and we call for the people to have their say."
At the meeting, many members of the public spoke of the everyday inconvenience of the Border, including when operating businesses due to the two currencies and different income tax and benefits.
Others raised the negative impact agricultural problems in Britain such as the BSE crisis have on farmers north of the Border due to them being lumped in with the 'British' farming sector.
The madness and hassle of having two health services, mobile phone networks and education services were also raised.
Emma McArdle said canvassers would soon be calling to every home in the electoral areas to give people details and deliver leaflets about the campaign and encouraged the public and all political parties to get involved.
You can follow the campaign on Facebook and Twitter.
For more information or to get involved in the campaign email: [email protected]