13 October 2012
Colombia's President apologises for historic crimes unearthed by Roger Casement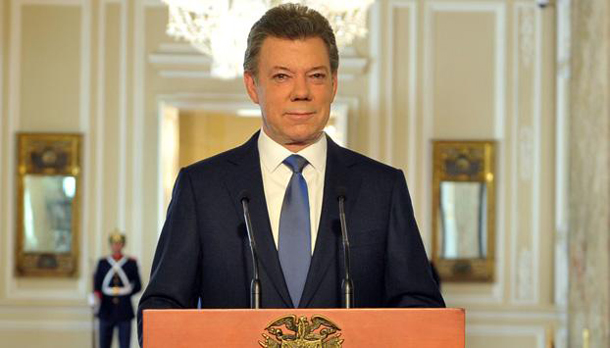 'On behalf of the Colombian state, which did not prevent the barbarism unleashed . . . I ask for pardon for the deaths, for the orphans, for the victims'
THE President of Colombia has issued an official apology to the indigenous peoples in the Amazon for up to 100,000 deaths and suffering at the hands of government-backed rubber producers 100 years ago, crimes against humanity first highlighted to the outside world by Roger Casement.
Native people were murdered wholesale by the rubber company and its agents stealing their land's resources while countless others were enslaved, tortured and mutilated
The apology was issued on Friday, on Latin America's 'Dia de la Raza' or 'Day of the Race', marking the anniversary of 12 October 1492, the date of Christopher Columbus's arrival in the Americas and the start of Spanish colonisation.
President Juan Manuel Santos signed a petition acknowledging the massacres and mutilations, saying that "on behalf of the Colombian state, which did not prevent the barbarism unleashed by the greed that generated the rubber bonanza . . . I ask for pardon for the deaths, for the orphans, for the victims".
President Santos added:
"It is essential to contribute towards healing the wounds inflicted on your lives and in the memory of our nation."
Roger Casement
Born in Dublin but educated in Antrim, Casement found his work as a shipping clerk in Liverpool before venturing to Africa, turning from a wild imperial adventurer into a paid-up and conscientious British Consul.
In 1903, Casement was asked by the British Foreign Secretary to investigate rumours of atrocities in the Congo and this and a further investigation in the Amazon in 1911 saw Casement make the connection between slavery in Africa and Latin America with the denial of human rights worldwide.
He became an anti-imperialist and republican.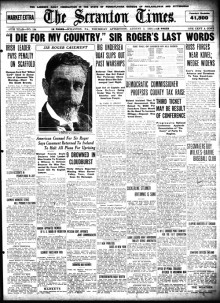 By 1914, Casement was considered the most dangerous enemy that the British Empire had to handle. Casement was a household name well before he turned openly to Irish revolutionary politics. His name and myth circulated in Africa, America, in the headwaters of the Amazon, and throughout the Empire. His diplomatic skills were used to court American and German sympathy to the Irish cause.
Shortly before the Easter Rising, Roger Casement landed in Ireland and was arrested. He was subsequently convicted of treason and hanged at Pentonville Prison in London on 3 August 1916, at the age of 51.
An Phoblacht on Twitter

An initiative for dialogue 
for reconciliation 
— — — — — — —
Contributions from key figures in the churches, academia and wider civic society as well as senior republican figures