15 September 2005 Edition
15 September 2005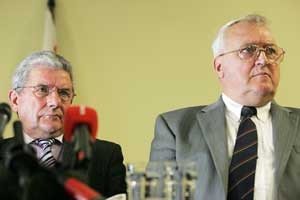 Orange and unionist leaders responsible
The Orange Order and the unionist political leadership must bear the primary responsibility for the instigation and orchestration of widespread and intense violence in the Six Counties over recent days.
By their... Free article
An Phoblacht Magazine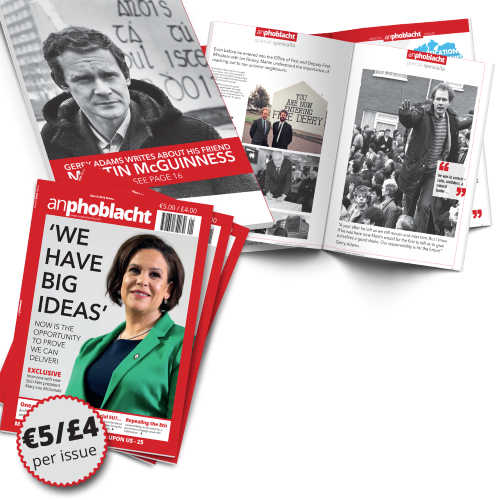 AN PHOBLACHT MAGAZINE:
The first edition of this new magazine will feature a 10 page special on the life and legacy of our leader Martin McGuinness to mark the first anniversary of his untimely passing.
It will include a personal reminiscence by Gerry Adams and contributions from the McGuinness family.
There will also be an exclusive interview with our new Uachtarán Mary Lou McDonald.
test