2 July 2010
Around the councils
First-ever Female First Citizen
County council demands Health Minister Harney's resignation or sacking
ONE of the largest local authorities in the 26 Counties, South Dublin County Council, has backed a Sinn Féin motion calling on Health Minister Mary Harney to resign or be sacked.
The local authority represents a population of a quarter of a million.
Tallaght Sinn Féin Councillor Seán Crowe's motion deplored the failure in Tallaght Hospital to read thousands of X-rays and process thousands of GP referral letters. It also called for an end to the two-tier public/private hospital system and for the development of a new single-tier system with access for all based on medical need alone.
Speaking after the motion was passed, Seán Crowe said:
"I welcome South Dublin County Council's support today for this position.
"Only the establishment of a new single-tier healthcare system with access for all based on medical need alone can truly get rid of the inequalities that have plagued our current system and led to scandals such as that at Tallaght Hospital.
"For that to happen we need to see a move away from the conservative political parties and the emergence of a new era of progressive politics."
Bray firefighters' deaths: Sinn Féin renews call for independent inquiry
THE completion of a Wicklow County Council probe into the deaths of two firefighters in Bray three years ago has brought renewed calls from Sinn Féin Councillors John Brady and John Snell for an independent investigation into the tragedy.
Brian Murray and Mark O'Shaughnessy died when the roof of a disused factory collapsed on top of them in September 2007.
Councillor John Brady explained why the Sinn Féin councillors were looking for an independent examination of all the facts.
"The value of the council's investigation is highly questionable given that the council itself is under investigation by both the Garda and the Health and Safety Authority in relation to this very issue."
The local Sinn Féin organisation has, along with the families of Brian Murray and Mark O'Shaughnessy, been calling for a full independent investigation in the deaths of the two part-time firefighters and a review of the fire services in County Wicklow, including the vetting of emergency calls.
DUP council carve-up grabs 12 of 14 committees
"SECTARIANISM is alive and well on Newtownabbey Council" Sinn Féin MLA Gerry Kelly has said after the DUP gifted 12 of the 14 important committee posts on the council to all of their councillors.
"Not only have the DUP awarded 12 of their councillors important committee positions they've made independent loyalist Tommy Kirkham deputy mayor and given one token position to the Alliance Party."
This move comes after all the parties on Newtownabbey Council, including the SDLP and Alliance, rallied under "a DUP-organised coup" to deny Sinn Féin voters their right to elected representation following the resignation of the only Sinn Féin councillor in Newtownabbey.
"This denied the 1,800 Sinn Féin voters the representation they voted for and were entitled to," Sinn Féin said.
Cookstown Council calls for Gaza probe
COOKSTOWN District Council has endorsed a Sinn Féin motion in support of an international public inquiry into the events surrounding the Israeli assault on the humanitarian aid flotilla to Gaza.
The motion, proposed by Councillor Seán Clarke and seconded by Councillor Oliver Molloy, also called for the immediate lifting of the illegal blockade of Gaza.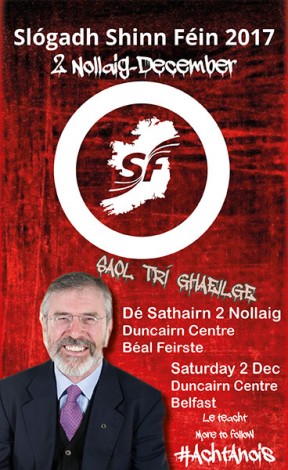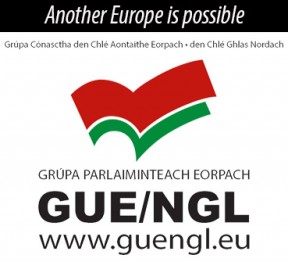 An Phoblacht on Twitter
Premium Online Service For Only €10 Per Year
For less than €1 a month, you get An Phoblacht's Premium Online Service. Sign up today!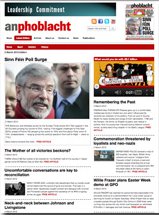 PREMIUM SERVICE:
Full access to all An Phoblacht articles
Interactive online PDF Booklet of each edition
Access to our historic Archives
Discounts for the Online Sinn Féin Shop
An initiative for dialogue 
for reconciliation 
— — — — — — —
Contributions from key figures in the churches, academia and wider civic society as well as senior republican figures