2 July 2010
A truly historic poll

THE most important aspect of the Irish Times poll in June was not the 32% for Labour but the combined 45% for Fianna Fáil and Fine Gael.
Individual polls tell you very little; it's the overall trend that counts.
Since February 2009, Labour has scored from 20% to 25% in the MRBI polls. The dramatic 10-point jump in June could be either an anomaly or an indicator of a significant surge.
Until we have a few more polls we just won't know.
But the slump in support for Fianna Fáil and Fine Gael has been coming for some time.
Historically, the state's two main parties held between 70% and 80% of the votes in local and general elections.
Since the end of 2008, though, election results and opinion polls had witnessed a steady decline in their combined share of the vote.
In the 2007 general election, the Fianna Fáil and Fine Gael vote was at 69%. Throw in the PDs and the total right-wing vote was 72%.
Opinion polls for the remainder of 2007 and pre-recession 2008 demonstrated a similar vote distribution.
Things started to change from the autumn of 2008. In every poll from that date the combined FF/FG vote has slipped, from 61% in the November Irish Times poll, to 51% in the September 2009 Irish Times polls.
This decline was in evidence in the 2009 European Parliament elections, with the combined FF/FG vote hitting an all-time low of 53%.
And now, for the first time in the history of the state, the total FF/FG vote has slipped below the 50% mark to a historic low of 45%.
So what does this general trend tell us?
Clearly it indicates a growing public disillusionment with the state's two main parties. As unemployment rises and the recession continues to bite, the failed politics and policies of Fianna Fáil and Fine Gael are cutting less and less ice with the electorate.
While Labour has been the chief beneficiary of this to date, Eamon Gilmore's willingness to enter coalition with Fine Gael will mean that many voters are sure to be disappointed by the compromises that will inevitably ensue.
This will be the case no matter who leads Fine Gael.
It's clear that the electorate wants change, and not just a cosmetic changing of the same old political guard. Over half (55%) of those polled by the Irish Times opted for parties other than Fianna Fáil or Fine Gael. The combined progressive vote is, for the first time in polling history, above 50%.
There has never been a better time for Sinn Féin to argue for a real alliance for change, an alliance that has no place for the failed politics or policies of Fianna Fáil or Fine Gael.
Such an alliance would be about policies, not personalities.
It would offer a job-creation plan to get 200,000 people back to work; a universal healthcare system delivered on the basis of need and not ability to pay; real reform of the tax system, making it both fair and sustainable; substantial institutional and constitutional reform, making politics more democratic and participative; and the advancement of all-Ireland economic and political reunification.
Whether Labour would participate in such an alliance is a matter for them. Sinn Féin should be the party leading the charge for a fundamental transformation of Irish political and economic life.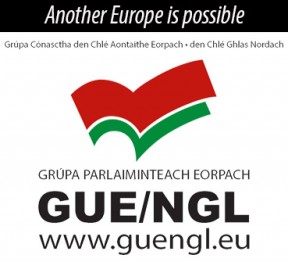 An initiative for dialogue 
for reconciliation 
— — — — — — —
Contributions from key figures in the churches, academia and wider civic society as well as senior republican figures
Premium Online Service For Only €10 Per Year
For less than €1 a month, you get An Phoblacht's Premium Online Service. Sign up today!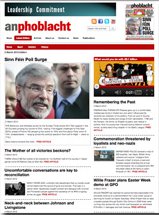 PREMIUM SERVICE:
Full access to all An Phoblacht articles
Interactive online PDF Booklet of each edition
Access to our historic Archives
Discounts for the Online Sinn Féin Shop
An Phoblacht on Twitter