24 July 2018
Paisley to be suspended for 30 days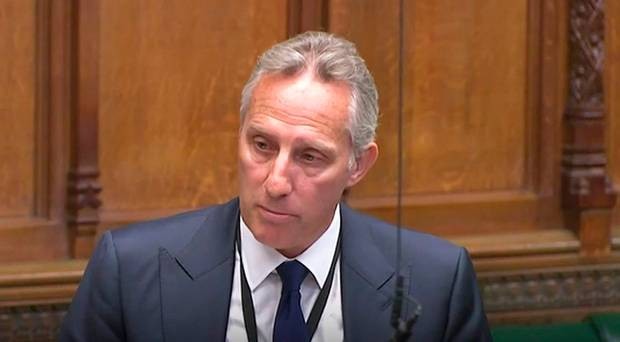 "Ian Paisley's colleagues in Westminster have overwhelmingly voted to impose the most serious sanction handed down to any MP since 1949. When you consider some of the sleaze, corruption and criminal scandals that have engulfed the British parliament during that time, that is quite extraordinary." - Michelle O'Neill
British MPs have voted to suspend the DUP's Ian Paisley from parliament for 30 days after a report found him guilty of serious misconduct by failing to declare luxury holidays paid for by the Sri Lankan government. 
The British Parliament's Standards Committee recommended that the controversial North Antrim MP be suspended after considering allegations that he failed to declare the two luxury holidays. 
Today at Westminster MPs voted to suspend the DUP MP for 30 days, one of the longest suspensions ever handed down to an MP. 
He has also been suspended by the DUP pending a further investigation into his conduct. 
His suspension will mean he is likely to miss a number of key Brexit votes at Westminster, further narrowing Theresa May's ability to get legislation through amid the growing chaos in the Tory party. 
His suspension could mean that Ian Paisley may have to resign from the House of Commons. 
Following today's vote, the Speaker of the House of Commons, John Bercow, will write to the Chief Electoral Officer asking her to set up a petition which, if signed by 10 per cent of the electorate in North Antrim, will trigger a by-election and force the DUP politician to stand down. 
After the publication of the report last week, Sinn Féin called for Ian Paisley to resign. 
Sinn Féin deputy leader Michelle O'Neill called on the DUP to state publicly what further action it intends to take against Ian Paisley. 
"Ian Paisley's colleagues in Westminster have overwhelmingly voted to impose the most serious sanction handed down to any MP since 1949. When you consider some of the sleaze, corruption and criminal scandals that have engulfed the British parliament during that time, that is quite extraordinary.
"Despite this, the DUP leadership have yet to give any indication whether the party will be taking any action against Ian Paisley. We are told that party officers met at the weekend but all we have had since then is a bizarre defence of his actions from Sammy Wilson.
"The DUP leadership must end its silence on this issue. They need to be clear as to whether they are prepared to defend a lack of integrity in public office," she said.