16 July 2018
Ennis calls for new deal to end geo-blocking of GAA games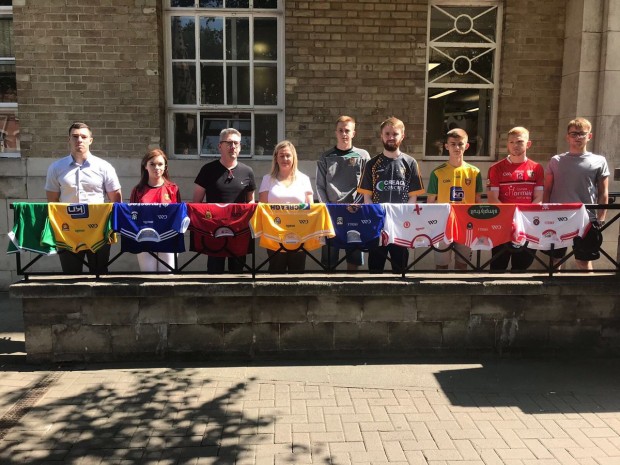 "I welcome acknowledgement by RTÉ of the growing frustration among people in the north at the constant blockage of sports programmes on satellite TV. " - Sinéad Ennis
Sinn Féin MLA Sinéad Ennis has called on RTÉ's new Head of Sport to take the concerns and growing frustration among northern viewers on board when negotiating deals for GAA coverage with satellite providers. 
The block on major sports programmes for northern viewers is continuously causing anger among sports fans, this was increased with the recent geo-blocking of The Sunday Game on RTÉ. 
This frustration is matched by a recent cut in coverage by the BBC to the 2018 GAA Ulster Championship from seven live games to two has causing huge anger among GAA members and fans in the north. 
GAA fans expressed their frustration on social media as BBC provided no live coverage of Super 8 games, despite a clear public interest for coverage with three Ulster teams competing in the competition.
Writing in the Gaelic Life, RTÉ's new Head of Sport said they "don't geo-block" citing that your internet service provider address governs whether or not you have access to a particular outlet. 
Sinn Féin's Culture, Arts & Sports spokesperson Sinéad Ennis said she recognises the complexities in licensing and broadcasting rights, but that there is a responsibility on RTÉ to address the "digital partition" of Ireland. 
"I welcome an acknowledgement by RTÉ of the growing frustration among people in the north at the constant blockage of sports programmes on satellite TV. 
"RTÉ negotiate deals with satellite providers such as SKY, therefore they are in a position to renegotiate the terms to meet the needs of northern viewers," she said. 
The South Down Gael recently launched the 'Fair Play For Ulster Gaels' campaign to ensure that the 250,000 Gaels in the north would no longer be left behind when it comes to viewing rights. 
The campaign, which included a Twitter poll, was endorsed by 95% of those who voted. This was subsequently delivered in a letter to the Belfast Headquarters of BBC and RTÉ. 
Sinéad Ennis said she will be meeting with RTÉ's new Head of Sport in the coming days and has called on them to "put measures in place" to end the disenfranchisement of sports fans in the north."