3 May 2018
Voters go to the polls in West Tyrone by-election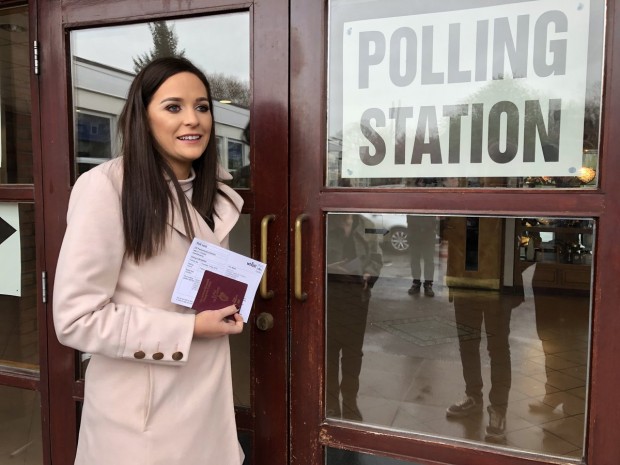 Voters in West Tyrone go to the polls today in a by-election to elect a new MP. 
Polls opened at 7am and will remain open to 10pm at 82 polling stations across the county. 
Sinn Féin by-election candidate Órfhlaith Begley cast her vote at a polling station in Carrickmore this morning at 9pm. 
The 27 year-old solicitor from Carrickmore is hoping to be elected as the new MP for West Tyrone, replacing Barry McElduff who stood down earlier this year. 
Sinn Féin have held the seat since 2001 when Pat Doherty was first elected. 
In recent weeks, Ófhlaith Begley was joined on the campaign trail across the county by Sinn Féin leadership figures and by activists from across Ireland. 
Counting of ballot papers will begin in Omagh shortly after the polls close and all ballot boxes are brought to the count centre with the result expected in the early hours of Friday morning.