20 March 2018
Sinn Féin Dáil motion to disband Government spin unit set to pass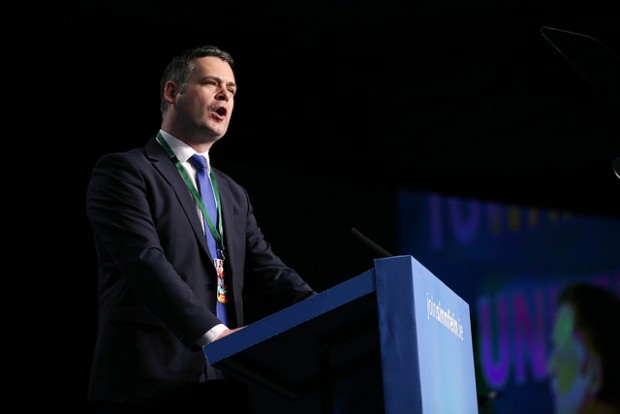 "These documents have shown that the Taoiseach was not only instrumental in setting up the unit but also was involved in directing the unit's activity. The once secret documents also reveal emails which forewarned of the creation of a 'vanity project' as well as the need for access to government decision-makers." - Pearse Doherty TD
A Sinn Féin Dáil motion seeking to disband the Government's Strategic Communications Unit (SCU) looks set to pass as it has been confirmed that the motion has the support of Fianna Fáil and the Labour Party. 
Sinn Féin wants the Government to immediately disband the SCU, and the motion calls on An Taoiseach and the Secretary General of his Department to appear before the Public Accounts Committee to account for the financial spending of the SCU.
The motion also seeks the establishment of an independent panel to examine the most effective way of operating Government communications to ensure value for money and freedom from political interference.
The calls for the SCU to be disbanded follow recent controversy over media advertorials paid for by the Government promoting the government run 'Project Ireland 2040', which were placed in local and national media across print, broadcast and television media. 
The advertorials were criticised for featuring Fine Gael election candidates and for carrying comments from interviewees without their consent or knowledge of what the true intention of the interview was for.
The Taoiseach even sought changes to the protocols surrounding the purchase of advertising space in newspapers.
Opening the debate on the motion was Sinn Féin Dáil Deputy Leader Pearse Doherty TD said accountability is at the heart of his party's motion. 
Speaking in the debate, Teachta Doherty said that information received by his party colleague Maurice Quinlivan TD shos that the Taoiseach was "not only instrumental in setting up the unit but was also  involved in directing the unit's activity. The once secret documents also reveal emails which forewarned of the creation of a 'vanity project' as well as the need for access to government decision-makers."
Teachta Doherty then went after the €5m budget of the Fine Gael spin unit. He said that Sinn Féin believes that this money could be put to better use, saying it could fund 1,000 extra Community Employment places, reverse cuts made to small schools, or introduce a Living Wage across the Civil service.
The motion will be voted upon later this week.