13 March 2018
Tackling the trolley crisis must take priority over and above any St Patrick's Day travel plans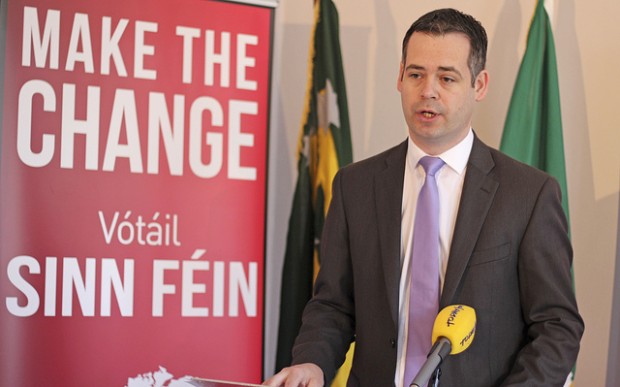 "Tackling the trolley crisis must take priority over and above any St Patrick's Day travel plans that Minister Harris might have."
Minister for Health Simon Harris has come under pressure from Sinn Féin's Pearse Doherty to forgo any travel arrangements he may have for St. Patrick's Day in an effort to address the escalating trolley crisis.
The calls come as a record 714 people waited on hospital trolleys yesterday, with 650 people still awaiting treatment today. The figures have been rising steadily since the start of 2018, showing no signs of receding or slowing down.
Deputy Doherty said that this must be the "political priority for Minister Harris" over the course of the weekend, and further called on him to implement the recommendations of a Sinn Féin Private Members Business motion that was passed unanimously by the Dáil in January of this year.
The motion ensures that the Emergency Department Taskforce permanently works on a monitoring basis of the situation nationwide and reports on problems to be proactively tackled to increasing investment for transitional care beds. The motion also seeks to provide adequate step-down facilities, home care packages and home help hours to ensure that all patients who can be moved home or to a more appropriate care setting are.
In a statement to An Phoblacht the Sinn Féin Dáil Deputy leader said that the figures were "a new low" for the Government and that "tackling the trolley crisis must take priority over and above any St Patrick's Day travel plans that Minister Harris might have.
 "Over the past three months the number of people on trolleys has steadily increased and shows no signs of decreasing. We cannot allow this to become normalised.
"One patient waiting on a trolley for treatment is one too many."
Meanwhile, Sinn Féin TD for Cork South-Central Jonathan O'Brien has said that every single day there are enough patients on trolleys to completely fill a level 4 hospital, and called on the government to immediately reopen all beds in hospitals across the State that were closed during the austerity period.
An Phoblacht Magazine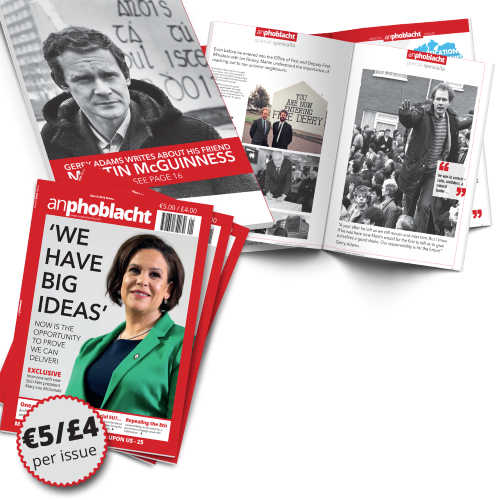 AN PHOBLACHT MAGAZINE:
The first edition of this new magazine will feature a 10 page special on the life and legacy of our leader Martin McGuinness to mark the first anniversary of his untimely passing.
It will include a personal reminiscence by Gerry Adams and contributions from the McGuinness family.
There will also be an exclusive interview with our new Uachtarán Mary Lou McDonald.
test