27 February 2018
Letter from civic unionism calls for wider debate on equality and rights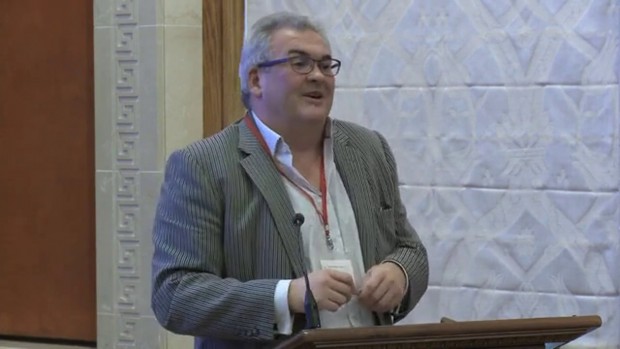 "The campaign for rights and equality belongs to everyone. There is no such thing as nationalist equality or unionist equality. There is just equality for all." - Michelle O'Neill
A group of more than 100 prominent unionists representing a wide range of interests from within civic unionism in the north have signed a letter calling for a greater debate about rights and equality. 
It follows a similar initiative from within nationalism when more than 200 prominent nationalists from the north sent an open letter to Taoiseach Leo Varadkar urging him to defend the rights of people in the north. 
Similar letters also followed from prominent personalities in the south as well as one from leading legal figures in the north. 
The letter from civic unionism has been signed by a range of figures including; historian Peter Shirlow, Professor John Bew, former rugby international Trevor Ringland, Presbyterian minister Lesley Carrol, former Ulster Unionist leader Mike Nesbitt, cartoonist Brian Spencer and former PUP leader Dawn Purvis. 
In the letter, the signatories say they want to create a better society for everyone and argue for a wider, transparent debate on issues of rights and equality. 
"We the undersigned desire a transparent and inclusive debate concerning rights, truth, equality and civil liberties and in doing so challenge assumptions that such values are not embedded within civic unionism, pluralism and other identities," it states. 
It also states out that figures within civic unionism have previously engaged with nationalists and republicans and are open to further engagement and calls on civic nationalism to involve them in such a debate. 
"Civic unionism and other identities are not resistant to claims of equality and full citizenship. These identities are central to the development of an authentically fair and tolerant society. 
"We wish to unite, not divide, and in encouraging transparency we call upon civic nationalism and others to engage with us in frank and fulsome debates about the many values and beliefs that are commonly shared and are vital to transforming the issues that we face," it stated. 
Sinn Féin vice president Michelle O'Neill welcomed the initiative from civic unionism. 
"The campaign for rights and equality belongs to everyone. There is no such thing as nationalist equality or unionist equality. There is just equality for all.
"This space is common ground for all who cherish equality and rights. Society can only be enriched if citizens come together in common cause to ensure that rights are acquired and protected.
"Last week our Party Chairperson, Declan Kearney, issued a call for civic society to create a common platform in defence of the Good Friday Agreement which belongs to all the people of Ireland.
"I welcome this initiative from civic unionism as an important intervention into this debate," she said. 
Civil unionism has previously engaged in a debate about rights, reconciliation and the future of Ireland. Since 2012, following a call by Sinn Féin national chairperson, Declan Kearney, in An Phoblacht, many unionists took part in the Uncomfortable Conversations initiative involving a series of articles in An Phoblacht which gave a platform to explore views on reconciliation. 
The initiative led to the publication of a book bringing together many of the articles.