13 February 2018
SDLP leader should be less concerned about embarrassing British PM and more concerned with rights - McCartney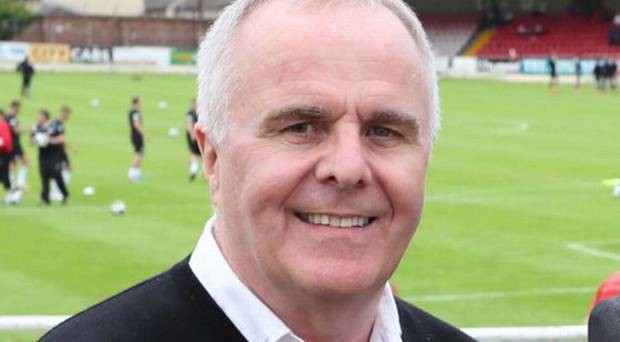 "Given their track record, perhaps the British Government should be embarrassed. Perhaps they should be hanging their heads in shame." - Raymond McCartney
Sinn Féin MLA Raymond McCartney has said the SDLP Leader should be less concerned about "embarrassing" the British prime minister and more focused on achieving a deal that is in the best interests of the people in the north of Ireland. 
The Foyle MLA was commenting after Colum Eastwood complained that the Taoiseach and the British prime minister had been left 'embarrassed' as talks continued without a deal.
Raymond McCartney said: "Colum Eastwood's concern for Theresa May's sensitivities is touching but surely getting the right deal is more important than getting an agreement simply to avoid embarrassing the British prime minister. 
"This is the same British Government that has refused to honour past agreements, the same British Government that has imposed savage cuts on our public services and the most vulnerable members of our society. The same British Government that is pursuing a reckless and catastrophic Brexit on the people of Ireland against their wishes and best interests. 
"Given their track record, perhaps the British Government should be embarrassed. Perhaps they should be hanging their heads in shame," he continued. 
Leo Varadkar and Theresa May visited Belfast yesterday to meet with the parties as talks to find a resolution to the outstanding issues and restore the Executive continue. Raymond McCartney echoed Michelle O'Neill's comments that Sinn Féin's focus remains on establishing an Executive based on equality that delivers for all. 
"Sinn Féin will continue pursuing the rights and entitlements of Irish citizens. If that embarrasses the British prime minister, then so be it.  
"The SDLP leader should be less concerned about Theresa May's feelings and more concerned about getting an agreement that enables genuine power-sharing based on rights, respect and equality for all," he concluded.