31 January 2018
Taoiseach criticised by Sinn Féin's John Brady for ignorance of deprivation levels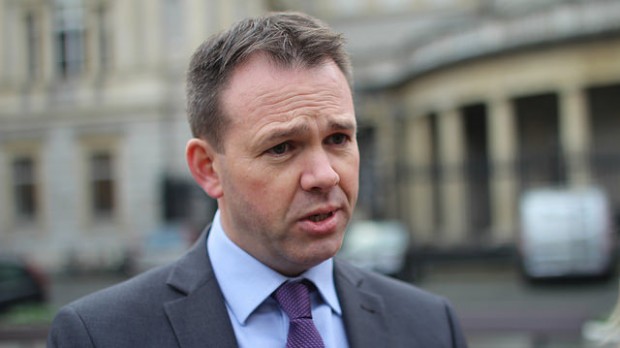 "The Taoiseach and his party have been in Government since 2011 and they have yet to address deprivation and poverty rates among the most vulnerable in society." - John Brady TD
Sinn Féin spokesperson for Employment Affairs & Social Protection, John Brady TD, has criticised An Taoiseach Leo Varadkar for ignoring the data published in a report by the ESRI this morning.
The report presents data in relation to persistent deprivation levels among lone parents and working age adults with a disability in 11 EU countries between 2004 and 2015. The study showed a "significant gap" in the rate of deprivation experienced by vulnerable adults in Ireland, more so than any of the other countries.
Teachta Brady accused the Taoiseach and his Fine Gael Party of failing to address deprivation and poverty rates among the most vulnerable in society since they came to power in 2011.
The ESRI report showed that across all countries, lone parents and adults with a disability were worse off than other people of the same age, and the highest material deprivation rates were found for the same two social risk groups.
Speaking in the Dáil this afternoon, Teachta Brady said: "In Ireland, the deprivation rate is 26% higher among lone parents and 14% higher for adults with a disability than for others.
"In Ireland and the UK, the persistent deprivation gap between vulnerable adults and other adults increased significantly over time. This did not happen in the other nine countries.
"We have had the Indecon report published last year showing us the increases in deprivation rates for lone parent families. 
"And now we have yet another report where Ireland stands out for persistent deprivation among lone parent families when compared to 10 different EU countries. We have all the evidence we need; it is well past the time for action."
When asked what specific measures the Government will be taking to lift the most vulnerable people in our society out of deprivation and poverty, An Taoiseach seemingly ignored the main figures of the report and shifted the focus onto employment.
Teachta Vardkar said: "The best anti-poverty policy is employment.  It is our ambition to ensure we have full employment in this country and as well as that, a good job for everyone, one that pays the bills and has security and pension rights."  
John Brady TD criticised An Taoiseach's reply, in which he went on to list the social welfare supports that are in place to assist lone parents and people with disabilities, despite the fact that the ESRI report highlighted major barriers for these groups of people in Ireland. 
In response to this, Teachta Brady said: "The lead researcher in the ERSI report has said that interventions are particularly urgent in Ireland, as the data shows that the deprivation gap is most pronounced here.
"The Taoiseach and his party have been in Government since 2011 and they have yet to address deprivation and poverty rates among the most vulnerable in society.
"The Taoiseach has agreed to read Sinn Féin's proposals on establishing a Child Maintenance Service which has been proven to play a role in lifting children out of poverty. This is one specific step this Government can take to make a dent in our poverty rates."