17 January 2018
Sinn Féin motion to tackle trolley crisis passed in the Dáil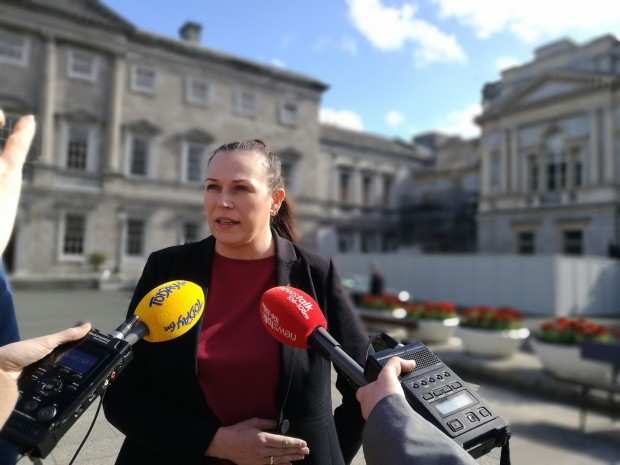 "Minister Harris needs to immediately come forward with the funding to reopen all closed beds at Tallaght and every other hospital in the state and ensure that adult patients are not put into beds in children's wards." - Louise O'Reilly TD
Taoiseach Leo Varadkar has announced that Fine Gael will not oppose a Sinn Féin Dáil motion which proposes practical solutions to the trolley and overcrowding crisis in our hospitals. As a result the motion has been passed in the Dáil. 
The motion outlines four key areas for the Minister for Health Simon Harris to focus on in a bid combat this crisis; the recruitment and retention of staff, the reopening of closed beds, adequate step-down facilities and proper primary and community care.
Mr Varadkar made the statement during Leaders Questions yesterday afternoon, in response to a request from Gerry Adams TD for the motion to be supported.
Patients are being left on trolleys in already overcrowded Irish hospitals, due to the limited availability of in-patient beds. Patient care is being compromised due to the much-needed facilities and staff not being available.
Figures published today (17th January 2018) show that there are currently 558 patients on trolleys across the country, with 413 of them trolleys in emergency departments and a further 145 on trolleys within wards. Last year there was a record number of 98,981 patients left to spend one night or more on a trolley in hospitals, representing the worst figures ever recorded.
A large proportion of patients are already at their most vulnerable state when they arrive at the hospital. This vulnerability is worsened by the lack of privacy they are given when they are being kept on trolleys in emergency departments and make-shift wards, resulting in poor standards of dignity.
At the end of last week, it was reported that adult patients were being moved into beds on a children's ward in Tallaght Hospital. This was described by Sinn Féin's Health Spokesperson, Louise O'Reilly TD, as "totally unacceptable".
Teachta O'Reilly said: "While all solutions must be explored in trying to stabilise the trolley crisis and reduce the overcrowding, it is really not acceptable to move adult patients into beds on a children's ward."
Management at Tallaght Hospital took the move due to what they are calling an "unprecedented" rise in numbers turning up to its Emergency Department. They did however add, that all beds would be given back to children as soon as possible.
Teachta O'Reilly continued: "Children and adult patients are separated for good reason, least of all because paediatric medicine is a separate discipline to adult medicine.
"Minister Harris needs to immediately come forward with the funding to reopen all closed beds at Tallaght and every other hospital in the state and ensure that adult patients are not put into beds in children's wards."
The Dublin Fingal TD also pointed out that although the measures pointed out in the Sinn Féin motion are to stabilise the trolley crisis in the short term, the Government also needs to address systematic problems in the long term.
Teachta O'Reilly said: "I believe that this can be done if we have the political will to fully implement of all the recommendations in the Sláintecare report.
"That is why Sinn Féin is calling for the full implementation of Sláintecare. I hope that this motion and its practical and workable solutions will have the support of the Dáil."