17 November 2017
Sinn Féin Ard Fheis opens in Dublin – Michelle O'Neill reiterates commitment to restoring Stormont Executive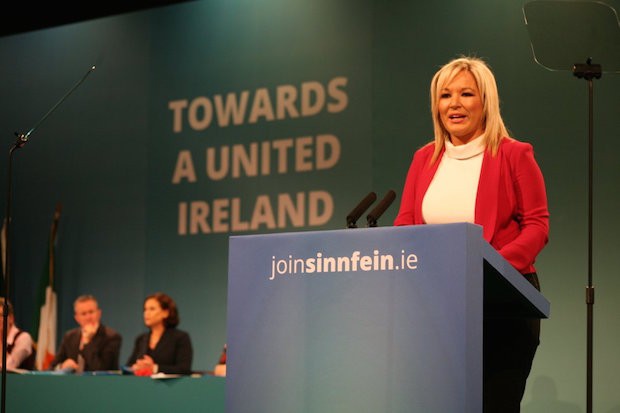 'The people voted for the implementation of previous political agreements'
SPEAKING during the opening session of the 2017 Sinn Féin Ard Fheis in Dublin on Friday evening, party leader in the North Michelle O'Neill MLA reiterated Sinn Féin's commitment to the restoration of an Executive at Stormont that delivers for everyone.
She said that Sinn Féin is committed to tackling sectarianism and building a just and fair society based on equality and respect.
"A key challenge for us all is to confront sectarianism and the causes which segregate our communities still – 20 years on from the Good Friday Agreement," the Mid Ulster MLA said.
"The DUP's denial of rights for all citizens, and the failure to fully implement previous political agreements, the contempt shown for the Irish national identity and culture, all combined with the RHI scandal to tip us into the ongoing political crisis.
"These rights include marriage equality, language rights, a bill of rights, and the rights to an inquest in legacy cases.
"An Irish Language Act has both practical and symbolic importance in recognising and respecting Irish national identity."
She added on the Stormont deadlock:
"We in the Sinn Féin leadership will continue to play our part to make every effort to find a political solution to the political breakdown. These issues are not going away.
"If the DUP or anyone else wish to exercise political power in Government in the North of Ireland, now or in the future, then the cost is to embrace a rights-based society and equal partnership government which works for everyone. This would pave the way for the Executive to be restored.
"The people voted for the implementation of previous political agreements. 
"They voted for the values of the Good Friday Agreement and they voted for a step-change and no return to the status quo.
"That's what I am about. That's what Sinn Féin is about."