17 November 2017
11-year-old boy's death from British Army rubber bullet 'not justified', rules coroner
Soldier who fired rubber bullet in Divis Flats area used 'excessive force' - coroner
THE killing of 11-year-old Francis Rowntree, shot by a British Army rubber bullet in Belfast in 1972, was not justified, a coroner has ruled in Belfast.
The soldier who fired the rubber bullet in the Divis Flats area of west Belfast used "excessive force", coroner Brian Sherrard said.
Francis, from Lower Clonard Street, was standing at shops near Divis Towers in Belfast on 20 April 1972 when he was fatally injured by a rubber bullet that had been deliberately doctored with a torch battery to make it more lethal.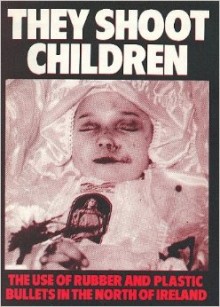 Francis became the first of many children to be killed by the British Army and Royal Ulster Constabulary using rubber and plastic bullets.
The second-youngest child in a family of five, he died of his injuries two days after the shooting without ever regaining consciousness.
Sinn Féin Victims spokesperson Linda Dillon
"Today's ruling is a damning incitement of the British state and its use of so-called 'non-lethal' weapons."
The Mid Ulster MLA continued:
"The coroner ruled that there was no justification for the use of lethal force which cost the life of Francis Rowntree, an innocent boy of just 11 years old.
"He also found that it was the 'deficiencies of the state' which led to the firing of such a lethal weapon at a child.
"The acknowledgement of rubber bullets as lethal weapons is a vindication of the campaign to ban all baton rounds and an indictment of the state's continued use of them.
"The PSNI should withdraw them immediately as a consequence of today's ruling.
"The British state and armed forces must also accept their culpability for the death of Francis Rowntree.
"His family had to wait over 40 years for the truth. They should not have to wait for justice."