7 November 2017
DUP's amnesty law for British forces 'direct contravention of Stormont House Agreement'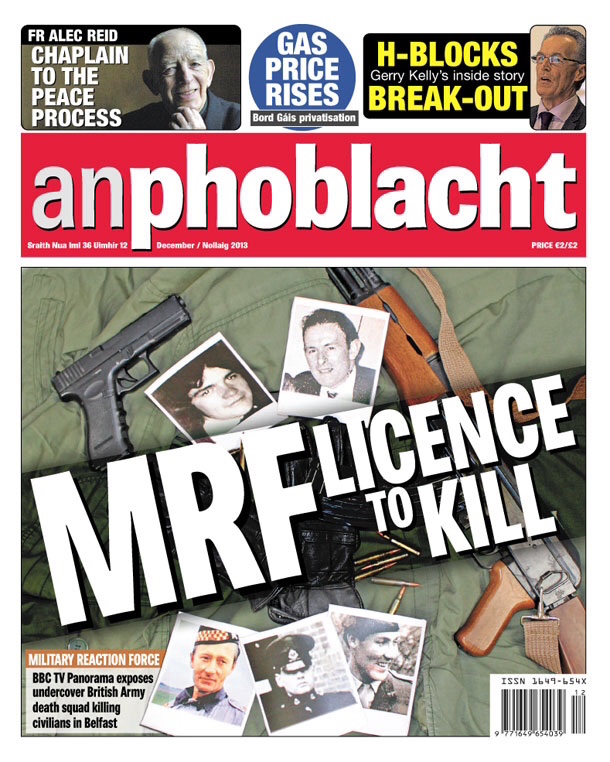 Tory Bill backed by DUP would set a 10-year limit on court proceedings against current and former members of the British armed forces
A BILL sponsored by the DUP in the Westminster Parliament to prevent prosecutions of British soldiers for crimes committed during the conflict in Ireland is a direct contravention of the Stormont House Agreement, Sinn Féin has said.
It would set a 10-year limit on court proceedings against current and former members of the British armed forces – a statute of limitations on crimes committed by the military during the conflict in Ireland.
This would include collusion with unionist death squads, the killing of non-combatants (such at the Ballymurphy Massacre and the Miami Showband murders), and involvement in attacks such as the Dublin/Monaghan bombings among other actions masterminded or aided by British Military Intelligence.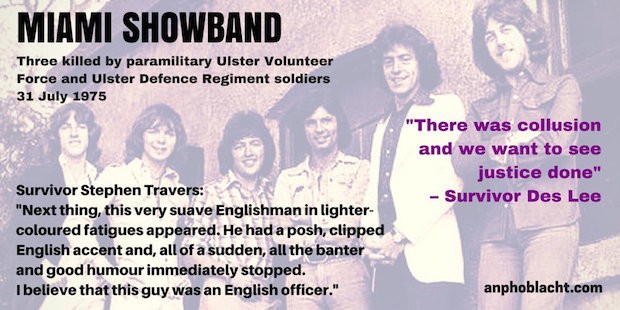 Members of undercover death squads such as the British Army's Military Reaction Force and their commanders would benefit from this 'get out of jail free' card. The MRF included elite killers from the Special Air Service, the Special Boat Service, the Royal Marines and the Parachute Regiment.
The Armed Forces (Statute of Limitations) Bill has been introduced by Conservative MP Richard Benyon. Benyon is a graduate of the Royal Military Academy Sandhurst before serving in the British Army in the North of Ireland with the Royal Green Jackets.
It is being supported by DUP MPs Emma Little Pengelly and Jim Shannon.
Pengelly's father was convicted in Paris in the 1980s of involvement in a loyalist paramilitary plot to buy weapons from agents of apartheid South Africa.
She claimed the Bill will "help recognise the invaluable role and sacrifice of our armed forces in the defence of our people in Northern Ireland and across the world".
Sinn Féin Victims & Legacy spokesperson Linda Dillon MLA (Mid Ulster, pictured) said the decision of the DUP to support the Bill is in direct contravention of the Stormont House Agreement which ruled out any amnesties and instead provided a range of mechanisms to deal with the past.
She said:
"During the Stormont House talks, the DUP were adamant that there could be no amnesty, yet now they are clearly seeking immunity for British forces alone.
"That is simply unacceptable.
"British forces were directly involved in state-sponsored killings and also in a campaign of systemic collusion and state-sanctioned executions through surrogate unionist death squads.
"Sinn Féin will continue to support the families who are being denied truth. We will never acquiesce to any measure which would provide immunity to British soldiers. They acted with impunity throughout the conflict; they cannot be allowed to act with impunity now."