13 October 2017
Assembly gets formal complaint over DUP Speaker's alleged ties to UDA-linked group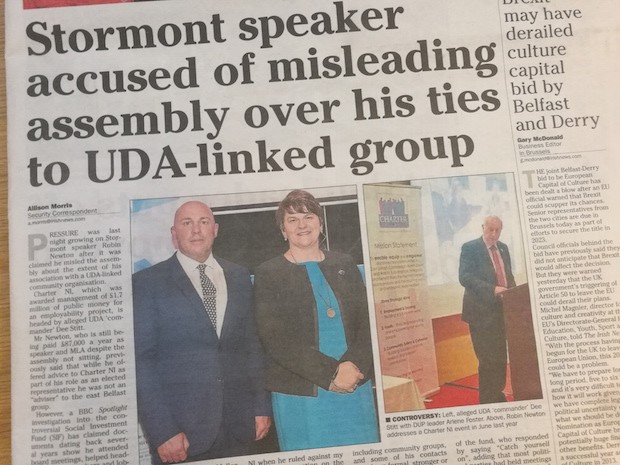 Sinn Féin MLA Alex Maskey has lodged complaint to Assembly to see if Speaker is in breach of declaration of interests
ASSEMBLY SPEAKER Robin Newton has been called on by all the parties in the North's Assembly except his own DUP to stand down. The demand arises after BBC TV allegations this week that the DUP MLA misled the Assembly about his exact role with a UDA-linked community organisation that received public money from the Social Investment Fund.
Sinn Féin, the Ulster Unionist Party, the SDLP, the Alliance Party and the Green Party have all called for the East Belfast MLA to resign as Speaker.
The DUP has declined to comment although Robin Newton issued a personal statement on the controversy and said he would not be seeking re-election as Speaker at the next sitting of the Assembly.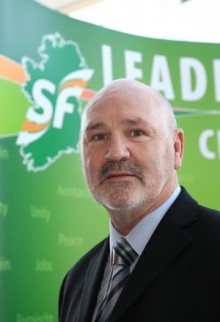 On Thursday, Sinn Féin MLA Alex Maskey (pictured) lodged a complaint to the Assembly about the serious allegations that Robin Newton may have misled the Assembly.
"We are also seeking confirmation as to whether he was in breach of the Section 43 NI Act applicable to MLAs on declaration of interests," the West Belfast MLA said.
Sinn Féin Chief Whip Carál Ní Chuilín said that Robin Newton's position as Speaker was "completely untenable in light of the serious allegations" and he should immediately resign as Speaker.
"This followed revelations about his representations for financial support on behalf of Charter NI from a Policing Board fund and his performance in the Assembly on 19 December when he totally compromised the neutrality of that office," Carál Ní Chuilín said.
"Sinn Féin called on him to resign at that stage and his refusal to do so has only served to further erode public confidence in the Stormont institutions.
"The public demand integrity in government.
"The Speaker should be above reproach and independently accountable to the political institutions.
"Robin Newton should resign with immediate effect."
Newton had told the Assembly last year that he had advised Charter NI in his role as a constituency elected representative.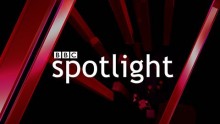 A BBC TV Spotlight investigation this week into the Social Investment Fund, however, said it had obtained copies of Charter NI internal documents, including its board minutes, "stretching back many years, and they repeatedly refer to Mr Newton as an adviser to the group".
The BBC probe says that paperwork reveals that he had an important role in helping to run Charter NI, including attending full board meetings from mid-2012.
One set of minutes says that as an adviser he helped to "steer" the board and did "more than just go to the board meetings", according to the BBC. It added:
"Documents also confirm he sat on Charter NI sub-committees, had a role in planning strategy, headhunted board members, and had extensive involvement in lobbying funders on Charter's behalf."
Responding to the Spotlight allegations, the DUP MLA said:
"I reject the allegations in the Spotlight programme.
"I did not mislead the NI Assembly.
"I have never been appointed to any position with Charter NI. I am not responsible for how others refer to me in their correspondence.
"I will not be a candidate for Speaker in any new Assembly. At the next NI Assembly sitting, I will chair the election of a new Speaker as the first matter of business."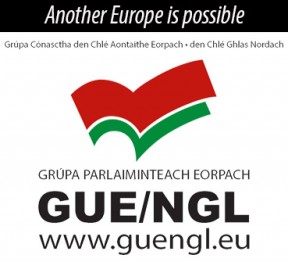 An Phoblacht on Twitter
Premium Online Service For Only €10 Per Year
For less than €1 a month, you get An Phoblacht's Premium Online Service. Sign up today!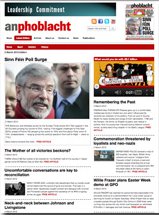 PREMIUM SERVICE:
Full access to all An Phoblacht articles
Interactive online PDF Booklet of each edition
Access to our historic Archives
Discounts for the Online Sinn Féin Shop
An initiative for dialogue 
for reconciliation 
— — — — — — —
Contributions from key figures in the churches, academia and wider civic society as well as senior republican figures