3 October 2017
Pearse Doherty launches Sinn Féin's 'Alternative Budget on the side of ordinary people'
'Fine Gael and Fianna Fáil are engaged in a sham fight over tax cuts that will disproportionately benefit those on higher incomes over those on lower to average incomes'
PEARSE DOHERTY TD published Sinn Féin's Alternative Budget 2018 in Dublin on Tuesday, declaring it to be "a Budget on the side of ordinary people".
He said Sinn Féin has chosen the side of ordinary people with this Budget and he outlined costed proposals in the document here.
These include:-
Tackling the hospital trolley crisis with 500 extra beds;
Providing two million extra home-help hours and 2,500 extra home care packages;
Meeting the housing crisis with 10,000 social homes and 4,500 affordable homes; and
Addressing the childcare crisis by halving crèche fees for parents and increasing pay in the sector.
Teachta Doherty said:
"In Budget 2018, Sinn Féin has chosen a side – the side of ordinary people.
"Sinn Féin's priority for Budget 2018 is to invest in public services and begin the process of solving the crises in hea
lth and housing.
"Citizens are literally dying on our streets while families are forced to bring their children up in hotel rooms or in cramped, overcrowded accommodation.
"The equivalent of the population of roughly ten counties – some 600,000 people – are currently languishing on hospital waiting lists, many in chronic pain, waiting on much-needed operations while other patients are left on hospital trolleys in our A&E departments."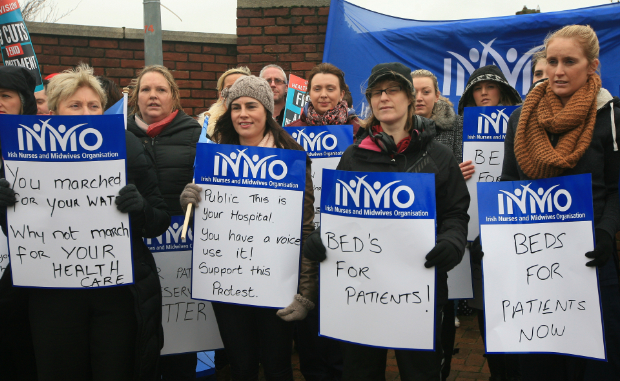 He added:
"All the while, Fine Gael and Fianna Fáil are engaged in a sham fight over tax cuts that will disproportionately benefit those on higher incomes over those on lower to average incomes.
"We are very clear that, in the current circumstances, there is no space for tax cuts for higher earners in this budget and all available resources must be used to begin to tackle the major crises in health and housing.
"Our document outlines proposals to help tackle the trolley crisis and care for older people with 500 more hospital beds, two million additional home-help hours and 2,500 extra home help packages.
"We propose an additional 10,000 social homes and 4,500 genuinely affordable homes to help tackle the housing crisis.
"And we want to halve the cost of crèche fees for parents while increasing pay across the sector.
"These are all realistic proposals that could be implemented with the political will to do so. The Government seems intent on cutting taxes instead of investing in services.
"Sinn Féin has made different choices. 
"We want to make a make an improvement in the quality of life for the vast majority of people. 
"We are on the side of ordinary people."