29 September 2017
UVF intimidates Catholic families from south Belfast homes
The area was decked in UVF and Young Citizen Volunteer flags in what was clearly a strategy to claim the neighbourhood
THE unionist paramilitary Ulster Volunteer Force is behind the threats that has seen four Catholics families flee their south Belfast homes, says local Sinn Féin MLA Máirtín Ó Muilleoir.
The families abandoned their homes in the Cantrell Close area after being informed by the PSNI on Tuesday night that they would be attacked if they stayed in what was supposed to be a ground-breaking mixed development.
The UVF put a marker down, however, in June of this year, in the build-up to the so-called marching season, when the area was decked in UVF and Young Citizen Volunteer flags in what was clearly a strategy to claim the neighbourhood on the border of south and east Belfast for loyalists.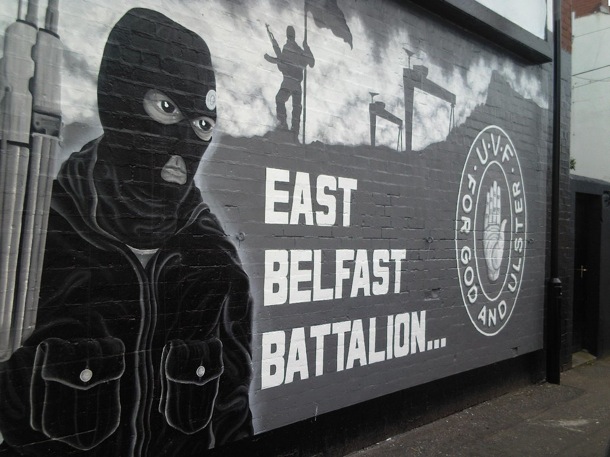 The newly-elected DUP MP for the area, Emma Little-Pengelly, became embroiled in the controversy when she refused to condemn the unionist intimidation, instead saying that she spoke to residents who, she claimed, "didn't want to make a fuss" about the flags.
Speaking to the media, one of those forced to flee his home said that the PSNI arrived at his door late on Tuesday and informed him of the threat.
"I just got my family out of there. We're moving into temporary accommodation."
Cantrell Close, off the Ravenhill Road, is part of a multi-million pound initiative 'Together Building United Communities' launched in 2013 when Little-Pengelly was special advisor to DUP colleague and then First Minister Peter Robinson.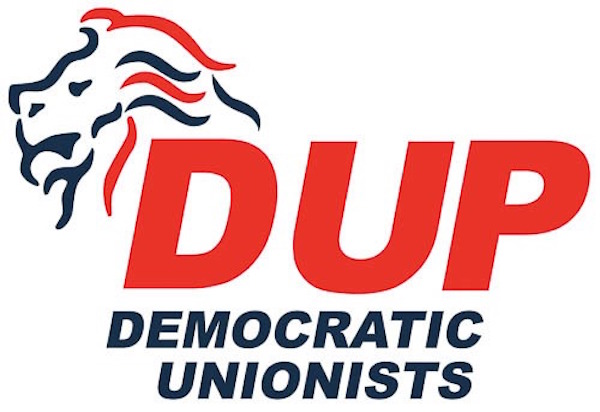 The DUP came in for criticism after some of its members 'liked' Facebook post from the Seymour Hill & Conway Residents' Association (SHRCA) calling for people to "please get yourself on the list and let's get these houses filled up with people from [the] loyalist/unionist community".
The group advised people to see DUP Councillor Jonathan Craig, whose wife Yvonne sits on the SHCRA board.
The site of the old Dunmurry High School is earmarked for a 98-unit mixed development.
Craig distanced himself from the post, which has since been removed, saying he has "no influence whatsoever" over housing allocation.
In a follow-up post, the SHCRA said its aim was to promote "local houses for local people", a sentiment supported by Craig's party colleague, Paul Porter.
Meanwhile, unionists are being blamed for leaving a severed pig's head and daubing racist and Nazi graffiti at Inverary Community Centre in east Belfast.
The graffiti attack "No Blacks" and "No Muslims" comes just weeks after landlords in the area were warned to rent their properties to "locals only".