29 September 2017
Is unionism up for genuine power-sharing? – October issue out now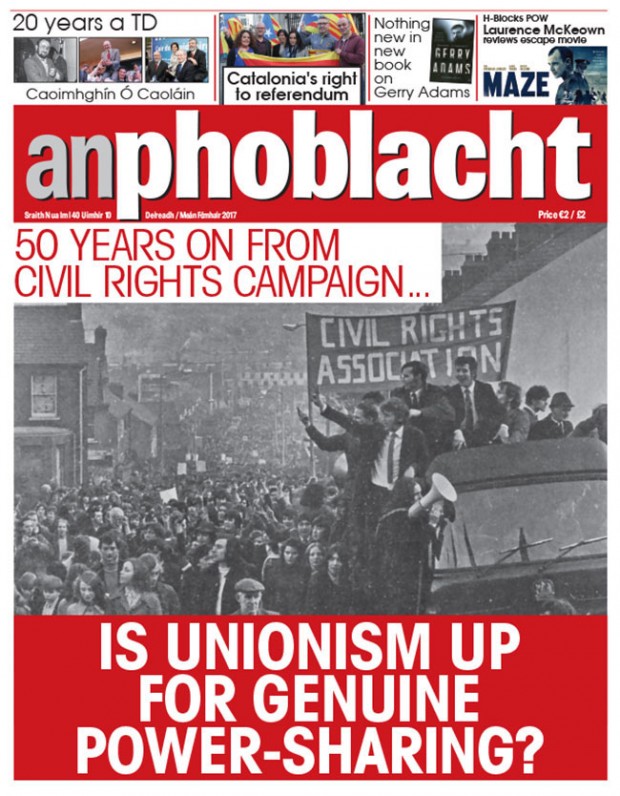 Stormont: Sinn Féin is up for doing a deal on institutions, says Gerry Adams
NEW issue for October – in shops now or subscribe online, just €10 for 12 issues, includes . . .
50 years on from civil rights campaign – Is unionism up for genuine power-sharing?
Catalonia's right to referendum
H-Blocks POW Laurence McKeown reviews escape movie 'Maze'
Nothing new in new book on Gerry Adams
20 years a TD – Caoimhghín Ó Caoláin
Mary Lou McDonald TD speaks at Tyrone Volunteers Commemoration – 'For reconstruction we must remember, and for reconciliation we must forgive'
Stormont: Sinn Féin is up for doing a deal on institutions, says Gerry Adams
Foyle MP Elisha McCallion speaks at British Labour Party conference
British Army veterans march for immunity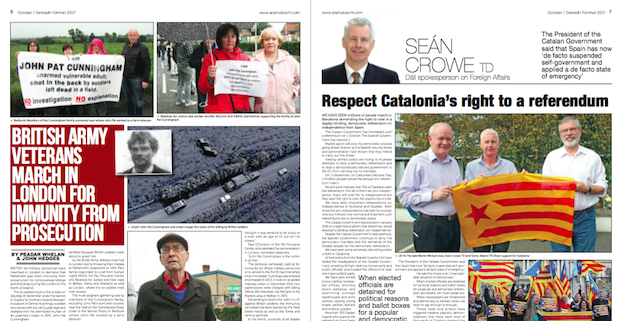 Secure homes must surely be a policy priority
Whistleblowers and RTÉ
Sheena Campbell, killed by collusion 25 years ago
Britain's murderous colonial policy in Ireland and Sri Lanka
October 1917: The rebirth of Sinn Féin
Americana and its impact on Irish music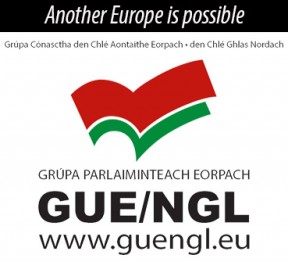 An Phoblacht on Twitter
Premium Online Service For Only €10 Per Year
For less than €1 a month, you get An Phoblacht's Premium Online Service. Sign up today!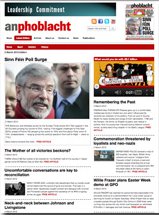 PREMIUM SERVICE:
Full access to all An Phoblacht articles
Interactive online PDF Booklet of each edition
Access to our historic Archives
Discounts for the Online Sinn Féin Shop
An initiative for dialogue 
for reconciliation 
— — — — — — —
Contributions from key figures in the churches, academia and wider civic society as well as senior republican figures