27 September 2017
'Release inquest funding,' MP Francie Molloy says at Belfast High Court protest
A protest took place by the Loughgall, Ballymurphy Massacre and McGurk's Bar families
BRITISH Secretary of State James Brokenshire should immediately release inquest funding for victims' families, Francie Molloy MP has said.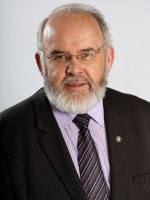 The Mid Ulster MP (pictured) was speaking at Belfast's High Court on Wednesday where a protest took place by the Loughgall, Ballymurphy Massacre, Kelly's Bar and McGurk's Bar families.
Francie Molloy said:
"It is unacceptable that families of victims have been waiting for over 40 years for inquests into the deaths of their loved ones.
"This would not be acceptable anywhere else in these islands and it should not be acceptable or tolerated here."