4 September 2017
Tyrone Volunteers Commemoration in Strabane will start in Lifford, Sunday 24 September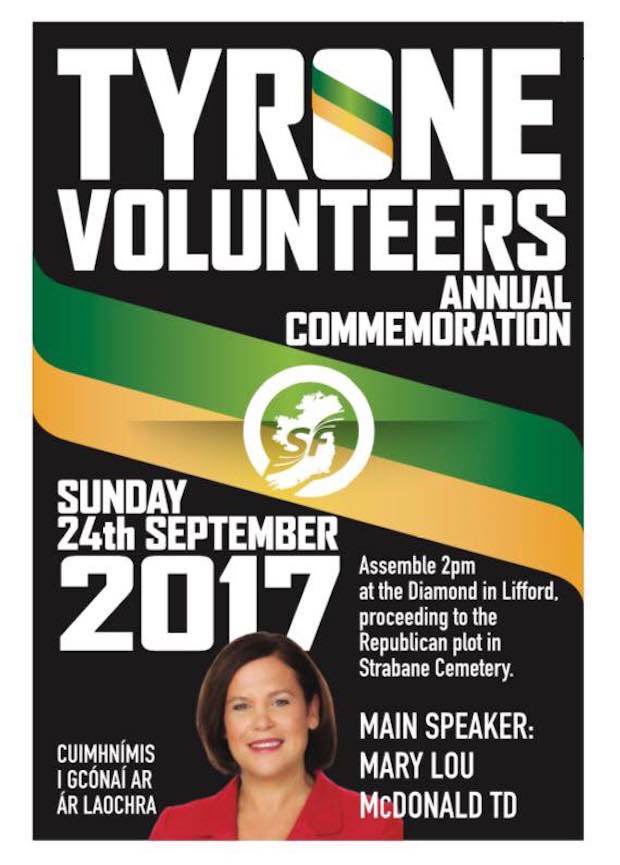 An exhibition of memorabilia in memory of Tyrone's patriot dead will take place in Fountain Street Community Centre
STRABANE will play host to the Tyrone Volunteers' Commemoration on Sunday 24 September with Sinn Fein deputy leader Mary Lou McDonald the main speaker.
The annual event, organised by the Tyrone Sinn Féin Commemoration Committee in conjunction with the Strabane National Graves Association, is held in memory of the 59 volunteers of the IRA's Tyrone Brigade and three Sinn Féin activists who lost their lives during the conflict and are listed on the national Republican Roll of Honour.
This will be the first year Strabane is hosting the event, which will see a major commemorative parade, led by families of Tyrone's patriot dead, leaving from the Diamond in Lifford at 2pm.
Then it will make its way across the bridge, through Strabane town and on to the Republican Plot at Strabane Graveyard where the main commemorative proceedings will take place.
In conjunction with the parade, an exhibition of memorabilia in memory of Tyrone's patriot dead will take place in Fountain Street Community Centre running from Friday 22 September until after the commemoration parade on Sunday.
A spokesperson for the organising committee said:
"This annual event provides the opportunity for republicans from the county and further afield to come together to not only pay collective tribute to the sacrifice of the republican dead of Tyrone but also to stand in solidarity and extend our ongoing support and sympathies to the families of our patriot dead.
"Given that 19 republicans from the immediate area of Strabane, Castlederg, Glenelly and east Donegal are among those listed on the Tyrone Roll of Honour, it is fitting that Tyrone Volunteers' Day is being hosted in this area.
"Given that the commemoration parade will begin in Lifford, it is highly symbolic of the close historical bonds between Donegal and this part of Tyrone, over many generations, in the struggle for Irish freedom.
"The Tyrone Volunteers commemoration has developed into a key event in the republican calendar of remembrance. Republicans from near and afar to are urged to attend the weekend's commemorative events and, by doing so, honour the memory of the patriot republican dead of Tyrone with pride."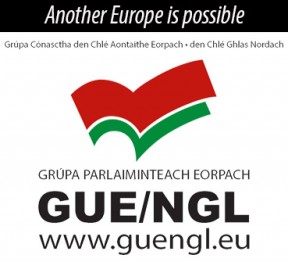 An Phoblacht on Twitter
Premium Online Service For Only €10 Per Year
For less than €1 a month, you get An Phoblacht's Premium Online Service. Sign up today!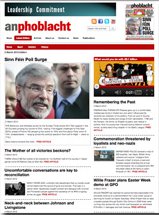 PREMIUM SERVICE:
Full access to all An Phoblacht articles
Interactive online PDF Booklet of each edition
Access to our historic Archives
Discounts for the Online Sinn Féin Shop
An initiative for dialogue 
for reconciliation 
— — — — — — —
Contributions from key figures in the churches, academia and wider civic society as well as senior republican figures