4 September 2017 Edition
Bahrain ex-MP tells An Phoblacht of British ally's state repression
Torture techniques used in oil-rich Gulf monarchy have roots in Ireland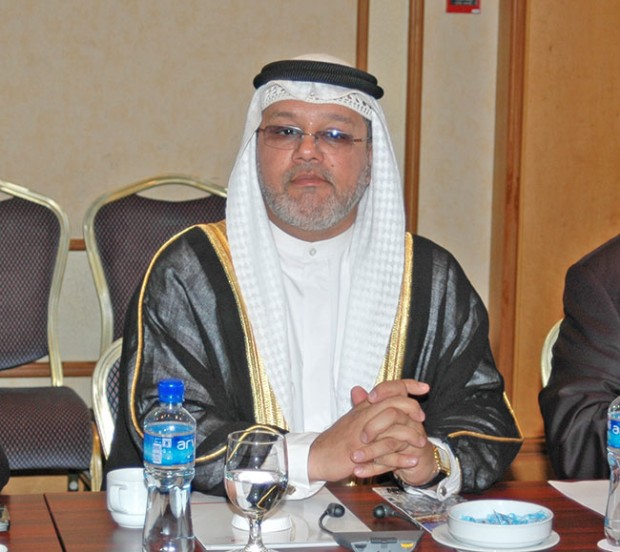 'My house was raided, I was arrested, sexually assaulted and then put in solitary confinement'
BAHRAIN has long been a state where the ruling Al-Khalifa monarchy has maintained a status quo of elitism, corruption and brutal oppression. A heightened crackdown on human rights defenders, journalists and activists has been felt throughout the grassroots of the Bahraini civil rights movement over the past year.
Torture, imprisonment, police brutality and having one's citizenship removed have all become normal practices of the Bahraini ruling elite's efforts to supress the ever-expanding Bahraini civil rights movement. 
One person who has experienced such hardship but continues unbowed and unbroken in the cause of Bahraini freedom is Jawad Fairooz.
Jawad was elected as a Member of Parliament in Bahrain in 2006, which he used as a platform to highlight rampant abuse and torture faced by political activists. 
As chairperson of the Public Utilities Committee, he challenged the monarchy-supporting Establishment on suspicious funding allocations made by state bodies and held them to account. 
In 2011, during the Arab Spring uprisings, he was among 18 MPs from the Al-Wefaq political party to resign from parliament in protest of the inhumane treatment faced by the Shia people. 
Jawad told An Phoblacht:
"In 2012, while on a visit abroad, I found out through Bahrain's state television channel that I and 30 others had been stripped of our Bahraini nationality. I remain stateless until today and live in exile."
Three months after their resignation, he and another MP, Matar Ebrahim Matar, were detained by state forces as part of a crackdown on pro-democracy activists. 
• The grim inside of Jau Prison, and outside Dry Dock Prison
Speaking about his first-hand experience of torture and degrading treatment faced in prison after his arrest at the start of the Bahrain uprising in 2011, Jawad said:
"My house was raided, I was arrested, sexually assaulted and then put in solitary confinement for numerous days with no communication. 
"My Bahraini human rights colleagues have regularly been handed travel bans, particularly if they intend to travel to a human rights conference or event. 
"My colleague, Ibtisam Alsaegh, the SALAM for Democracy and Human Rights (SALAMDHR) networking officer in Bahrain, has recently been arrested and tortured, with prominent human rights defender Nabeel Rajab seeing her wheelchair-bound."
Such treatment in Bahraini prisons is common practice. 
The Dry Dock and Jau prisons have become notorious for their abusive attitudes towards political prisoners. Nabeel Rajab, President of the Bahrain Centre for Human Rights and prominent human rights defender, had been left in solitary confinement for long durations during his imprisonment. This tactic is used by Bahraini officials to break communication between political prisoners, their families and solicitors.
While she was in custody, Ibtisam Alsaegh was beaten, sexually harassed and said to have dropped over 11kg in weight. 
On 26 May of this year, after her release, Ibtesam was summoned to the Muharraq Security Office and interrogated about the activities of Bahraini political activists. Both her husband and solicitor were denied access to her during her detention. While being questioned she was blindfolded and made to stand for several hours as she was physically, mentally and sexually abused.
She was stripped, photographed and brutally beaten. The officers threatened to release the photos of her naked, to rape and kill her, and said they would imprison or kill her family members as well, she said.
Jawad told An Phoblacht that if there isn't significant pressure from Bahrain's main Western allies, the US and Britain, "Bahrain will continue to shock us with one human rights atrocity after another". If there is a united international effort, however, from Bahrain's allies to the human rights arenas and a mainstream media whose only interest seems to be in the Formula One Grand Prix, Bahrain can be pushed in the right direction in terms of human rights improvements and democratic reforms.
As An Phoblacht has reported previously, the treatment suffered by Bahraini political prisoners has resonances for republicans.
Ian 'The Butcher of Bahrain' Henderson is one name that frequently comes up when discussing systematic Bahraini torture. 
He was installed in 1966 as head of security in Bahrain then under British administration and dubbed by renowned Middle East commentator Robert Fisk as "the most feared of all secret policemen". When Bahrain declared independence in 1971, Prime Minister Bin Salman kept him on to run the state's secret police. 
He is widely believed to have trained the Bahraini security forces in torture techniques similar to those used in the North of Ireland against nationalist detainees during the conflict. 
While some argue that this remains speculation, the British Government refuses to release a 38-year-old document that human right groups worldwide believe would shed light on the allegations. The document should have been available under Britain's 30-year rule but the only version that has been released thus far has been highly redacted and censored.
What is the British Government still keeping secret about their 'Butcher of Bahrain' – and why?