15 August 2017
New film on Irish-America and 1916 Rising to premiere in Dún Laoghaire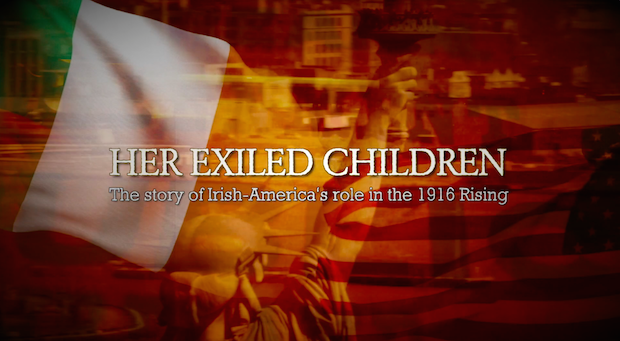 Many 1916 leaders spent time in the USA in advance of the Rising
HER EXILED CHILDREN, a new documentary film produced by Friends of Sinn Féin (USA), written and presented by historian Ruan O'Donnell and directed by Michael Nolan, tells the story of Irish-America's role in the 1916 Rising.
Her Exiled Children traces the historic involvement of the Irish Diaspora in North America in the fight for Irish freedom. It examines the impact of the Famine of the 1840s in radicalising a generation of Irish immigrants to the cause of independence.
It charts the ingenuity and determination of those involved, from developing the world's first submarine to the ambitious attempt to invade Britain's Canadian territories.
Showing the importance of the US dimension to the planning of the Easter Rising, many of the leaders (including Roger Casement and five of the seven signatories of the Proclamation) spent time there in advance of the Rising, garnering moral and material support.
The film will get its first public showing as part of the inaugural Roger Casement Summer School in the Dún Laoghaire Lexicon Theatre on Thursday 24 August at 7pm. 
Admission to the full three-day summer school costs €35 while admission to the film on its own will cost just €5. 
For further information and ticket sales contact [email protected] or find it on Facebook