29 July 2017
'Gaza Kids' soccer tour #COYBFG kicks off in Ireland with welcome by Dublin City Mayor
'The elected members of Dublin City Council have repeatedly supported the call for justice and peace for the people of Palestine and a lasting settlement between the Palestinian and Israeli peoples based on international law and human rights'
SINN FÉIN Dublin Ardmhéara Mícheál Mac Donncha welcomed a delegation of youngsters from Gaza on Saturday morning for a series of soccer matches around Ireland during a break from Israel's siege of the Palestinian territory.
He greeted them at Irishtown Stadium where they were playing the first of their matches organised by their Irish host network, Gaza Action Ireland (Twitter @GazaAI1).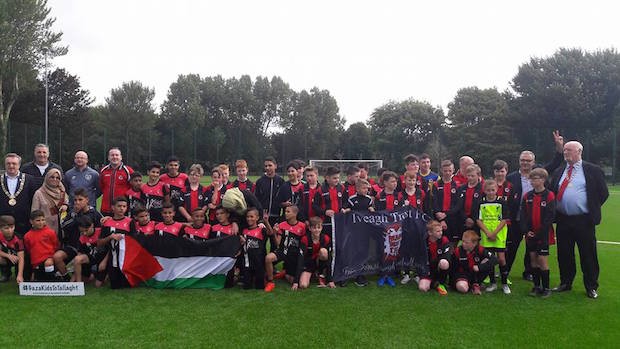 The Mayor of the City of Dublin (pictured above, far left) said of the Gaza kid' return visit:
"I warmly welcome our young visitors from Gaza who have come to us for a brief respite and to enjoy friendly competition with other young soccer players in Dublin and elsewhere in Ireland."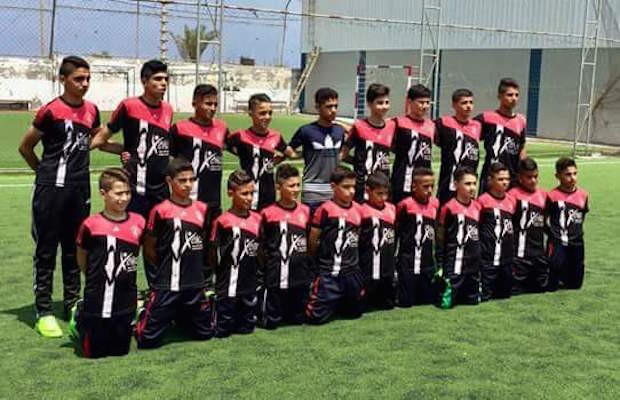 He continued:
"Last year they were welcomed and hosted by communities across Dublin and across the country. As Ardmhéara I extend a céad míle fáilte and express our continuing solidarity with the people of Gaza and of all Palestine.
"The elected members of Dublin City Council have repeatedly supported the call for justice and peace for the people of Palestine and a lasting settlement between the Palestinian and Israeli peoples based on international law and human rights.
"I commend the volunteers involved in this project and wish all our visitors a most memorable and enjoyable stay."
To keep up with the gigs, quizzes and children's itinerary, please see @GazaAI1 on Twitter or Gaza Action Ireland on Facebook. 
To donate to the project please visit Gaza Action Ireland.