1 August 2017 Edition
'Reeling in the Years' – Is it time for a Gaelflix?
120 years on after the first Irish-made film, the case for a 'Gaelflix' is compelling
IF you have succumbed to a Netflix subscription you can quite easily find a film with an Irish connection in the sometimes mind-numbing scrolling through viewing choices.
There's The Spy Who Came in from the Cold (1965, starring Richard Burton) which has a few scenes filmed around Dublin's Smithfield Market, or Kill the Irishman (2011), a film about organised crime in 1970s Cleveland.
In the last few months, though, more actual Irish content is available on Netflix, including comedies such Neil Jordan's High Spirits (1981) – which has a young Liam Neeson before he started his run of films where he gets angry and kills everyone – John Carney's Sing Street (2016), and the very watchable Young Offenders (2016), written and directed by Peter Foott.
Alongside the 'Happy Ireland' is a wider reflection of other Irelands, including a Nick Hornby screenplay of Colm Toibin's Brooklyn (2015), which tells a stifling tale of emigration and social class prejudice in rural 1950s Ireland, albeit with a happier ending than the book.
Getting darker is Stephen Frears's Philomena, based on TV journalist Martin Sixsmith's book about an Irish mother's 50-year journey to find the son she was forced to give up for adoption.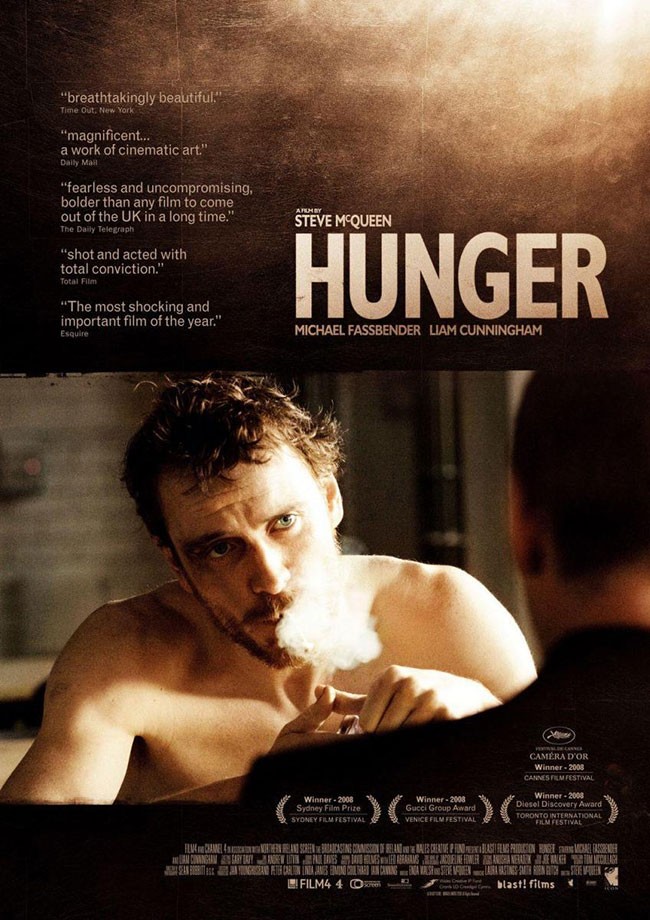 Steve McQueen's Hunger (2008) has come to Netflix this summer. The award-winning film with Michael Fassbender as Bobby Sands offers a chance to see a spellbinding Liam Cunningham as the prison chaplain and Fassbender play out of a complex ideological discussion on the merits of the 1981 Hunger Strike and the IRA's armed struggle.
Fassbender goes on to greater fame in a number of roles, including Magneto in X-Men, and Liam Cunningham's survival skills in Game of Thrones as Davos Seaworth are impressive.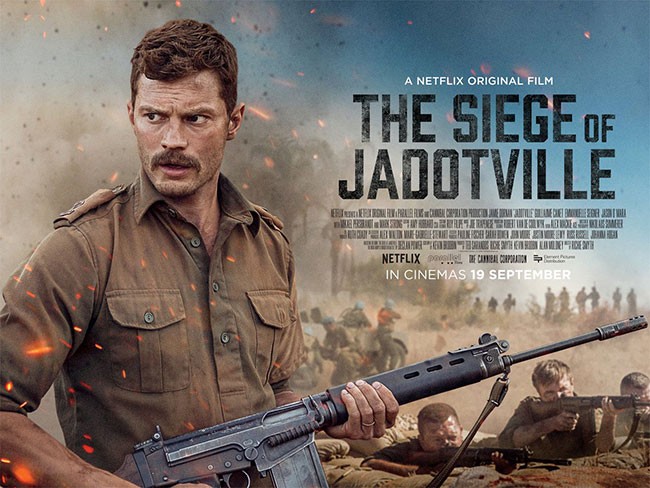 And then there's the Netflix Original production The Siege of Jadotville (2016). Starring Jamie Dornan of 50 Shades/The Fall, it's based on the real-life story from 1961 of 150 Irish troops with the United Nations Operation in the Congo, Central Africa, battling against an overwhleming force of several thousand, including European mercenaries.
This is only a snapshot of a vast treasure of filmed content made about or in Ireland. It is time to fund a digital online home for all of Ireland's film culture, including the good, bad and maybe one too many leprechaun films. In a world where there is a tsunami of visual content, shouldn't we create a space for our visual cultures?
"Inspiration for the nation" is the catchphrase for the advertising campaign surrounding the newly-reopened National Gallery in Dublin's Merrion Square. If we have museums and galleries for Ireland's physical culture, it is a logical next step to create a digital one. What sort of inspiration could a moving image archive create?
The Irish Film Institute (IFI) has taken on some of this role and created an impresive archive of saved and restored film. The IFI (who describe themselves as "custodian of the nation's moving image heritage") have done extraordinary work on saving a legacy of film from 1897 to the present day.
This year the IFI has made available TV adverts from RTÉ's first decades of broadcast. They are a social document of the time and you can access them via the IFI Player. Watch out for The Dubliners in a Bass ad and young Terry Wogan hawking Bovril cubes.
The IFI's work needs to be supplemented by a broader strategy of archiving online or national work. Wouldn't it be interesting to see the years of party political broadcasts? In the United States there is a museum of the moving image and this material is readily available there. 
Shouldn't we have constant access to the 1980 Charles J. Haughey "living beyond our means" broadcast? At the moment, it's on the RTÉ archives but there is no guaranteed archived access to the wealth of other political interviews and broadcasts that have been recorded over the years (and it doesn't include an archive of TV3 output).
RTÉ has nearly six decades of televised drama, some of which needs an audience again. 
I am not suggesting a '15 Years of The Riordans' box set or Tolka Row (1964 to 1968) but what about the 12 episodes of Bracken from 1980 to 1982 in which a smouldering Gabriel Byrne deals with challenges of being a small farmer? It is a romantic drama but the issues of class and small farmers in Ireland deserves a repeated viewing.
Now, 120 years on after the first Irish-made film, the case for a 'Gaelflix' is compelling. 
It would house the decades of commercial films made here and the vast amount of Irish Film Board and RTÉ-funded content, amongst others. Just please make it easier to search for films. I just might want to binge watch Benjy in The Riordans.