1 August 2017 Edition
Government parties leave public high and dry in Irish Water crisis
Editorial | Eagarfhocal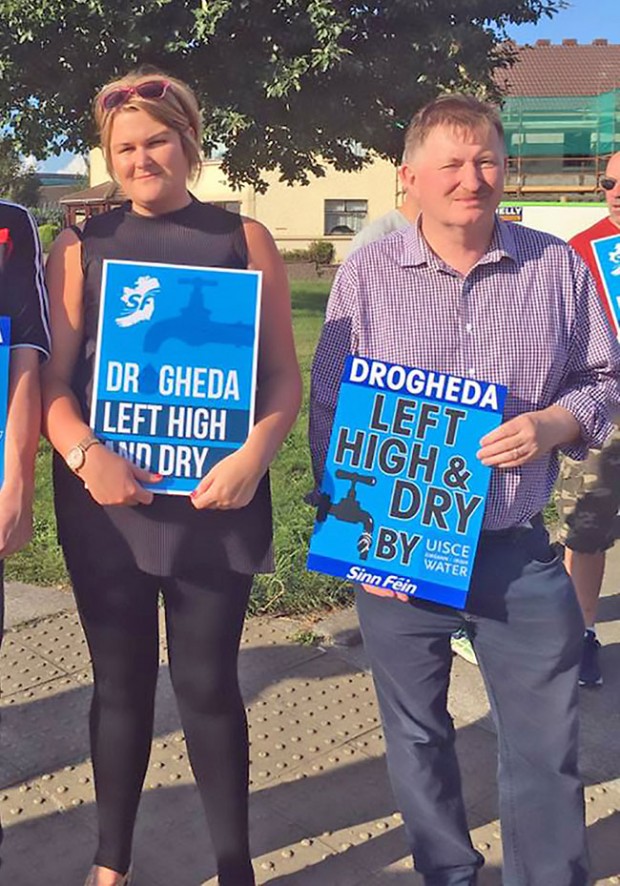 THE collapse of Drogheda's public water supply system that left tens of thousands of families and businesses in the south Louth and east Meath region without water for a week is more evidence of the failure of Fine Gael, Fianna Fáil, Labour, the Green Party and Independents in government to invest in this essential public service.
Sinn Féin has consistently called for an ambitious capital investment programme funded through general taxation to bring water and sanitation services up to an acceptable standard.
During the Drogheda crisis, emergency rationing had to be introduced in the last week of July as water tankers were brought in. Standpipes were opened up where families had to collect sparse water supplies essential to hygiene, cooking and keeping hydrated in the seasonal hot weather, particularly children and the elderly.
Irish Water has admitted that its repair solutions to two pipes that had burst at the Staleen Water Treatment Plant were not holding due to the complexity of the repair and the age of the pipe which channels water from the Boyne. The burst pipe is 50 years old and has been repaired previously, as late as June of last year. Now it needs to be completely replaced.
Local people say there is a history of warnings to Irish Water and the authorities about the decaying state of the public water supply system.
Fine Gael slashed capital investment in water and wastewater on taking office in 2011.
They set about investing hundreds of millions of euro creating Irish Water, installing water meters and introducing water charges.
This money would have been better invested in upgrading the state's crumbling water system.
More than 40% of treated water is lost in the distribution system because of leaks in an outdated infrastructure
In the Sinn Féin Alternative Budget for 2017, the party outlined a range of progressive measures and investments in the upgrading of water utilities.
The Fine Gael/Independent Government – supported by Fianna Fáil – has ignored these suggestions. 
The people of Drogheda and east Meath and across the state are paying the price today. 
It is not good enough.
The public needs a state-led plan for a reliable water infrastructure with a water utility that is focused on delivering for the needs of citizens.