12 July 2017
DUP and Orange Order leaders silent as PSNI probe hate crimes at 'bigot bonfires'
'Their behaviour stands in stark contrast to the work that Martin McGuinness did to build reconciliation and reach out the hand of friendship' – Declan Kearney
THE PSNI is investigating hate crimes at Eleventh Night bonfires in unionist neighbourhoods where Sinn Féin, SDLP and Alliance election posters and Irish national flags were burned and racist and sectarian slogans were brazenly displayed.
A bonfire off the Castlereagh Road in east Belfast featured a black coffin with an image of the late Martin McGuinness.
Sinn Féin National Chairperson Declan Kearney MLA branded the coffin display a "particularly sickening manifestation of hate".
He added:
"This is the action of hate-mongers intent on indoctrinating bigotry and perpetuating sectarian divisions in our society.
"Their behaviour stands in stark contrast to the work that Martin McGuinness did to build reconciliation and reach out the hand of friendship.
"It is also grossly insulting to the McGuinness family which still mourns the loss of a much-loved father, brother and grandfather."
One of Martin McGuinness's sons, Emmett, tweeted:
"I am very thankful that I was raised by parents never to hate anyone or anything."
He added:
"@moneillsf [Sinn Féin's Michelle O'Neill] is right, the annual display of hate must end."
Another of Martin's sons, Fiachra, on the morning of the Twelfth:
"I will raise my 2 children the same way my parents raised me: never to hate anyone and to continue our egalitarian principles. #RESPECT."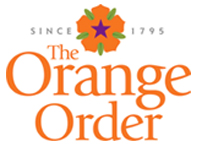 Despite calls to denounce the behaviour associated with the Orange Order's Twelfth of July celebrations of the Battle of the Boyne, the Orange Order itself and DUP MPs and MLAs who are members of the loyal orders have failed to speak out against hate crimes.
Sinn Féin MLA Gerry Kelly asked on Twitter:
"Will even one DUP member raise their voice to say that putting the image of Martin McGuinness on a bonfire is wrong?"
Alex Maskey MLA added:
"Many unionists celebrate their Twelfth tonight who I am sure want no truck with the bigot bonfires. Unionist politicians totally fail them."
East Derry Sinn Féin MLA Caoimhhe Archibald said:
"Sickening displays like this must be condemned by all! Unionist politicians need to show leadership and end this annual hate-fest."
Calling on unionist leaders to condemn the display, Declan Kearney also said:
"It is simply unacceptable that unionist political parties still refuse to condemn this kind of hate crime. 
"Rather than supporting these so-called celebrations and, in some cases, posing for photos as they light the bonfires, it is long past time that political unionism showed some leadership and called for an immediate end to these sickening displays. 
"I am directly challenging the leaders of all unionists parties to immediately disassociate themselves and their parties from this and other examples of sectarian hate crime."
Orange Order Grand Secretary Mervyn Gibson told BBC Radio Ulster that while bonfires are not organised by the Orange Order "they are part of my culture".
Although the Orange Order spokesperson criticised Belfast City Council injunctions against dangerous bonfires, he avoided any comment on hate crimes at bonfires when asked about "problems" and he was not pressed on the issue by the BBC, which is giving the Twelfth events extensive coverage.
RTÉ reported that a cameraman had his video stolen by a bonfire crowd in Carrickfergus.
Fire & Rescue Service crews protecting families, homes and businesses near bonfire sites were attacked by onlookers at a number of locations, including Belfast's Sandy Row and Larne.
The FRS reported an increase in bonfire-related calls, exceeding 40 in what a senior officer described as a "challenging" night.