5 July 2017
Police handlers of UVF agent must now be brought to account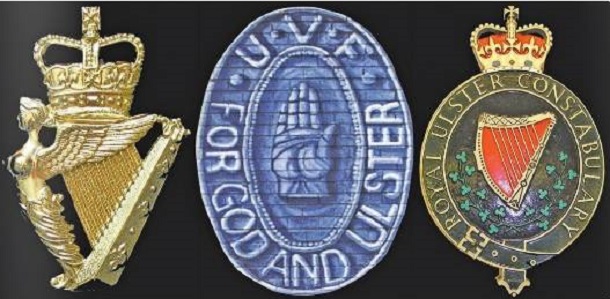 In any other jurisdiction, this level of integration between the police and criminal gangs would result in a public inquiry to learn lessons and ensure no repetition
GARY HAGGARTY rose to a senior position within the Ulster Volunteer Force in north Belfast during the last decade of the 20th century and the first decade of this one.
He was also an informer in the pay of the RUC and subsequently the PSNI. His Special Branch handlers were well aware of his activities and – it is known – actively protected him from investigation and prosecution.
His activities and those of his handlers first came to light arising out of the Police Ombudsman's investigation into the UVF in Mount Vernon (a loyalist estate in north Belfast). This investigation uncovered a can of worms. Mark Haddock and Gary Haggarty, the most well-known and most prolific offenders, were both in the pay of the state through Special Branch.
On Friday 23 June, Haggarty finally pleaded guilty to over 200 crimes – and what an extraordinary litany it was as charge after charge was put to him, standing in front of Mr Justice Tracey.
All in all, along with more than 300 other charges which will be taken into consideration at final sentencing, Haggarty will have a charge sheet with 500 offences on it.
As an insight into the UVF lifestyle, it is an instructive list.
As an insight into what RUC Special Branch were prepared to tolerate from a loyalist agent, it beggars belief.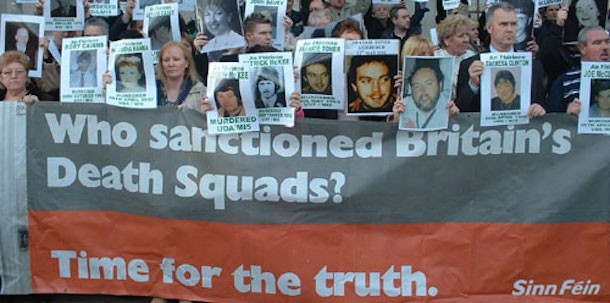 There were five murders – of Seán McParland, in February 1994; of Eamon Fox and Gary Convie, in May 1994; of Seán McDermott, in August 1994; and John Harbinson, in May 1997 – five attempted murders (including of police officers), 23 conspiracies to murder, one count of aiding and abetting a murder, four kidnappings, six false imprisonments, five hijacks, 66 counts of possession of firearms and ammunition, nine counts of possession of explosives, and a plethora of other related offences.
Drugs offences and assaults, burglaries and thefts complete the picture.
It is believed that he directly implicates at least 15 of his former associates in this criminal activity.
What a trail of misery he and his UVF comrades inflicted on all his victims, a number of which my organisation, Relatives for Justice, has been privileged to support through their lengthy ordeal.
While the image of Gary Haggarty pleading guilty is an important milestone along the road to accountability, much more is required from the prosecuting authorities. We know that this case would not have emerged without the Ombudsman's properly independent investigation.
The shiny, new PSNI was not capable of initiating an investigation into the UVF.
And because Gary Haggarty turned 'supergrass', the evidence was produced from his own mouth rather than as a result of solid police work. So, we now have to see whether the police will follow through on prosecutions of Haggarty's colleagues and, crucially, we need to see his handlers being brought to account along with those senior officers who allowed this corrupt system to operate on their watch and with their connivance. These are the criteria against which to measure the work of the PSNI and the Public Prosecution Service.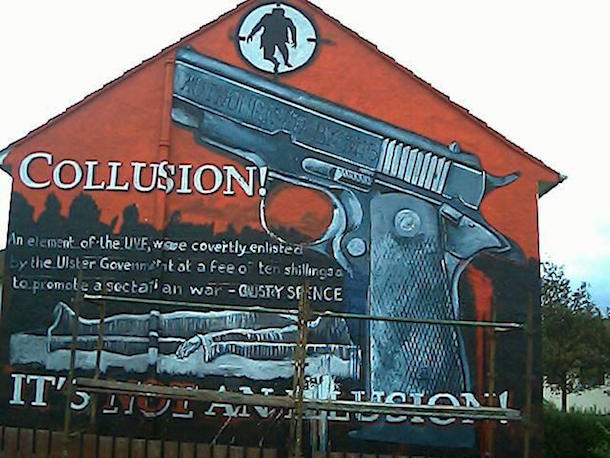 It used to be said that collusion between the RUC and loyalists was an illusion; this case shows, rather, that it was endemic – and that it bled over into the PSNI.
In any other jurisdiction, this level of integration between the police and criminal gangs would result in a public inquiry to learn lessons and ensure no repetition.
Through Haggarty's guilty pleas, a full public examination of the facts has been avoided.
Unless other UVF personnel or police handlers are prosecuted, a full public airing will not take place and a proper accounting will remain elusive. It is of profound public interest that a cover-up of the detail of police involvement is not allowed to happen.
On 23 June, Mr Justice Treacy imposed a life sentence on Gary Haggarty for the murder offences. How long he will remain in prison is a different matter. As he is an "assisting offender" (the legal term for a 'supergrass') he will have made a deal with the authorities. They now have to assess whether Haggarty told all that he knows. He will have to give evidence if others are charged arising from his testimony.
In late September, the judge will decide the tariff which should apply to the life sentence. This will take account of Haggarty's co-operation and truthfulness along with the three years he has already spent in custody. While he can only serve two years for offences committed before the Good Friday Agreement, many offences post-date April 1998 and will therefore attract the full sentences available to the court. Most believe, however, that he is unlikely to spend much more time in prison.
Nevertheless, should his account be found to be untruthful in the future, this could be re-considered by the police and prosecuting authorities. It could be grounds to revoke his licence and send him back to jail.
◼︎ Mike Ritchie is casework manager in Relatives for Justice, a support organisation for victims bereaved and injured during the conflict.