3 July 2017
Sinn Féin leader's frustration at DUP blocking agreement at Stormont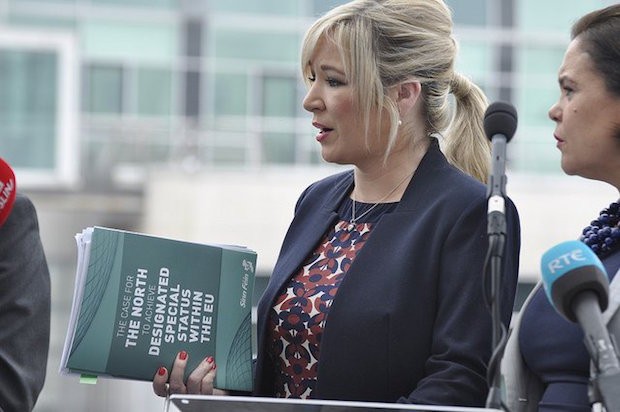 Tory minister 'once again pandering to the DUP's delaying and blocking of the rights-based issues which are the heart of the current difficulties'
MICHELLE O'NEILL has expressed her "deep frustration at the DUP's constant blocking of agreement on the rights and equality issues at the heart of the current crisis".
The Sinn Féin leader in the North also said that Secretary of State James Brokenshire's much-anticipated statement in the British Parliament today was "most helpful".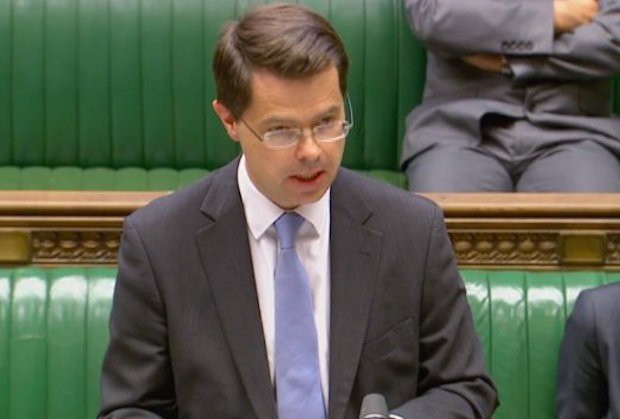 ● Secretary of State Brokenshire – 'most unhelpful'
"He is once again pandering to the DUP's delaying and blocking of the rights-based issues which are the heart of the current difficulties," the Tyrone MLA said.
She added that the Tory minister has also "quite crassly let the DUP off the hook" on the issue of the actual source of the "Dark Money" donation of over £400,000 which bought its support for Brexit.
"This latest evidence of a Tory side deal with the DUP comes on the heels of the DUP's support for cuts to the wages of emergency and public sector workers and support for a Tory Brexit," Michelle O'Neill said.
Speaking at Stormont, as the inter-party talks concluded before Brokenshire's Commons statement, she said.
"At the end of another exasperating day I have to say that I am deeply frustrated by the DUP's refusal to deliver on basic rights and equality issues.
"The DUP continue to block rights which are routinely available everywhere else on these islands," she said, asking:
"What's wrong with expecting equality for young people who wish to speak and live their lives through the Irish language?
"What's wrong with two people of the same sex wanting to marry and spend their lives together?
"What's wrong with families expecting access to inquests 45 years after their loved ones were killed?
"These are the rights that the DUP continues to deny citizens in this state – and which their Tory partners tolerate.
"That is unacceptable. That is why we do not have sustainable institutions. That is why we do not have an agreement."
Michelle O'Neill concluded:
"If – as the DUP claim – this is a shopping list, then it is a shopping list I am proud of."