3 July 2017 Edition
Not on the Nine O'Clock News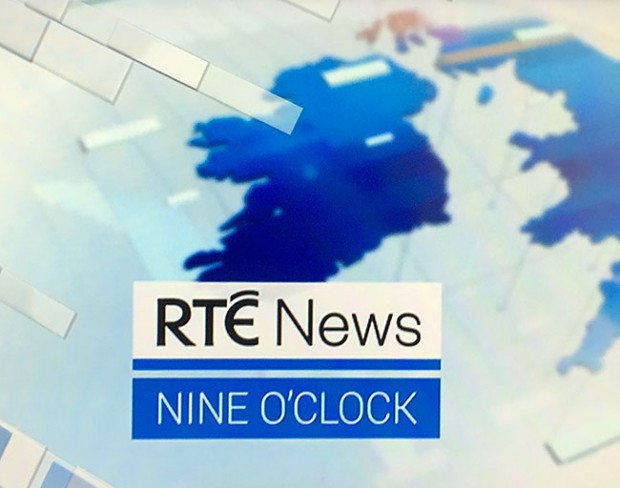 RTÉ's attempts to underplay the historic victories of Sinn Féin in the Westminster elections was blatant even by RTÉ standards. 
Clearly not coping well with Sinn Féin's gains right across the North and the electoral meltdown of its pet Northerners in the SDLP, the close of RTÉ News: Nine O'Clock on the day after the election carried footage of DUP candidates waving Union Jack flags but didn't carry one single shot of Sinn Féin's historic victories across the North.
In the aftermath of the elections, however, RTÉ did give lots of airtime to Sinn Féin's political opponents in the South to criticise the party's longstanding and fundamental position of abstentionism towards Westminster. 
What this demonstrated is that, under Mícheál Martin's leadership, Fianna Fáil has become a Redmondite party, elevating the swearing of an oath of allegiance to a foreign monarch and sitting in a foreign parliament as a point of political duty for Irish elected representatives.
Fianna Fáil doesn't even contest elections in the Six Counties and, meanwhile, the Fianna Fáil leader refuses to support Northern MPs having a voice in the Oireachtas.
What does the Fianna Fáil rank and file think of all this?
Faux Fianna Fáil 
The faux outrage of Fianna Fáil and Fine Gael at Sinn Féin keeping to its popular election pledge not to take seats at Westminster reacheda crescendo after their rival's success and the SDLP's losses.
Fianna Fáil and Fine Gael were trying to tell people that they were very keen to help Jeremy Corbyn's left-wing Labour against Theresa May's right-wing Tories but they were fooling nobody. (Maybe they should take stock of where the same tactic has left the SDLP.)
And it seems that Jeremy Corbyn has a better understanding of Irish history than Mícheál Martin and Fianna Fáil (or Fine Gael), telling the BBC's Andrew Marr: 
"I understand Irish history and I see no prospect of Sinn Féin taking theirs seats."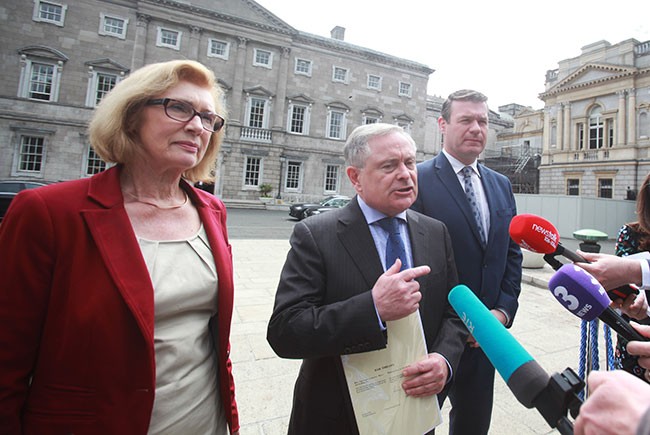 • Brendan Howlin and other senior Labour figures ridiculed Jeremy Corbyn then claimed his limelight
Howlin on the bandwagon 
Although he didn't win, Corbyn's incredibly impressive showing in the British general election against a backdrop of relentless and almost wall-to-wall media demonisation saw RTÉ reach absurd contortions when their news programmes wheeled out TDs from the tiny 'Irish Labour Party' to talk about it.
The spoofers of 26-County Labour have no connection whatsoever with Corbyn, whose association with Sinn Féin goes back decades.
Brendan Howlin and other senior Labour figures had dismissed and ridiculed Corbyn and all he stood for prior to the election result, including Howlin himself in a speech to last year's MacGill Summer School.
Howlin loftily lectured Corbyn & Co:
"There is nothing the Establishment likes more than left-wing parties that confine their energies to campaigning and run scared of governing. Winning elections matters."
Howlin's Labour Party has seven seats, down from 33.
Winning elections matters, Brendan.
•  As red as Fine Gael TD Josepha Madigan gets
Fine Gaeler filches Corbyn catchphrase 
A tsunami of superficial drivel emanated from empty-headed media commentators and dimwit politicians about the age of the new Taoiseach without a mandate, Leo Varadkar, and how this alone is some positive indicator of 'progressive' politics in Ireland.
Locked in their own bubble, they clearly haven't noticed that both Bernie Sanders (75) and Jeremy Corbyn (68) have politically mobilised huge swathes of young people in recent times, while at home our own Gerry Adams (68) leads a party which has a higher proportion of support among younger people than any other.
New depths of delusion and hypocrisy were reached in the Dáil when fawning Fine Gael TD Josepha Madigan, with a straight face and no blushing at all, unashamedly used Jeremy Corbyn's election slogan to claim that Tory Boy Leo will be a Taoiseach for "the many, not the few".
• Fine Gael MEP Brian Hayes – Put back in his box
Eamonn Mallie boxes Brian Hayes
RTÉ's Marian Finucane Show (18 June) had yet another discussion on Sinn Féin without bothering to include any representatives from the party. 
It was refreshing however to hear MEP Brian Hayes being put firmly back in his box by journalist Eamonn Mallie when the haughty Fine Gaeler attempted to pontificate, from the rarefied atmosphere of a D4 studio, about what Sinn Féin should and shouldn't do in the North.
In 2012, Sinn Fein sent RTÉ a Freedom of Information request for the listing of guests with a political affiliation from February 2011 to May 2012.
It revealed there were 35 guests connected with Fine Gael, 28 with Independents and others, 19 with Fianna Fáil, 15 with Labour, and just two from Sinn Féin.
Marian Finucane is one of RTE's highest-earners with a reported salary in 2016 of €295,000. This for two two-hour shows a week in between holidays, etc. Handy work if you can get it.