2 July 2017
Thousands rally in Belfast for marriage equality
DUP can no longer stick their heads in the sand and block equality and rights for citizens in the North, says Sinn Féin MLA Megan Fearon
Photos by Peadar Whelan
THE huge turnout in Belfast on Saturday is a clear sign that marriage equality must be brought forward in the North of Ireland now, Sinn Féin Assembly member Megan Fearon said.
There is marriage equality in the South of Ireland and in England, Scotland and Wales – but not in the North of Ireland due to the trenchant opposition of Arlene Foster's Democratic Unionist Party.
Saturday's rally was organised by the Love Equality campaign led by the Rainbow Project, Amnesty International, the Irish Congress of Trade Unions, Cara-Friend, NUS-USI and HereNI. Mayor of Belfast Nuala McAllister (Alliance) led the event, which was supported by Sinn Féin, the SDLP and the Alliance Party.
The numbers and breadth of support shows that society is demanding equality across the board, Megan Fearon said as thousands turned out despite the rain.
Megan, who has championed a number of equality motions brought before the Assembly, said:
"The opposition to marriage equality in the North of Ireland is discriminatory and clearly out of step with the people of these islands and across Europe."
The DUP can no longer stick their heads in the sand and block equality and rights for citizens in the North, she said.
"Marriage equality must be brought forward now."
Sinn Féin Senator Fintan Warfield echoed one of the calls from the rally – "Why should we get married in Dublin or London? These are our streets, these are our homes!" ­– and said:
"The message from Belfast is so loud and so clear. It's time for change and it's time for a rights-based society."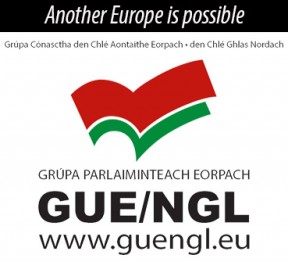 An Phoblacht on Twitter
Premium Online Service For Only €10 Per Year
For less than €1 a month, you get An Phoblacht's Premium Online Service. Sign up today!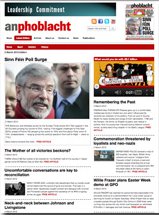 PREMIUM SERVICE:
Full access to all An Phoblacht articles
Interactive online PDF Booklet of each edition
Access to our historic Archives
Discounts for the Online Sinn Féin Shop
An initiative for dialogue 
for reconciliation 
— — — — — — —
Contributions from key figures in the churches, academia and wider civic society as well as senior republican figures