30 June 2017
Dáil parties agree Sinn Féin Bill to stop tactical insolvencies denying workers' rights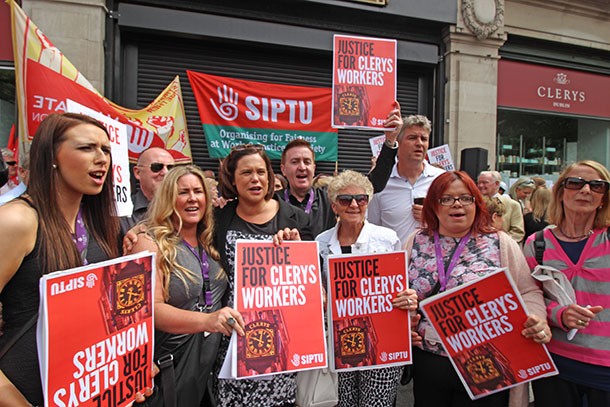 David Cullinane TD welcomes backing for Protection of Employees Bill by TDs and trade unions
SINN FÉIN spokesperson for Workers' Rights David Cullinane TD has welcomed the cross-party support for his Bill to address tactical insolvencies, saying it is a positive step in the fight for the rights of workers.
In the wake of Clerys suddenly being declared insolvent in June 2015 and other instances where the entitlements of staff who had given years if not decades of dedicated service to their employer, Deputy Cullinane had called on all parties to work together to tackle the scandal of tactical insolvencies.
He said it was imperative to "protect the rights of people who have worked all their lives and who expect, with good reason, to have their hard-earned pensions protected".
The Sinn Féin spokesperson said today (Friday):
"Last night, both the Government and Fianna Fáil said that they would not oppose my Bill to protect the economic rights of employees in an insolvency.
"As a result, it passed second stage without a vote and is now in committee for pre-legislative scrutiny.
"The Bill was also fully supported by Deputies Claire Daly and Bríd Smith who spoke favourably on the issue and I wish to thank them for this."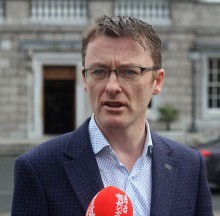 The Waterford TD also thanked trade unions Mandate, Unite the Union, Communications Workers' Union, the Financial Services Union and the Plasterers' Union of Ireland (OPATSI) for their support.
"This Bill sets out to tackle the practice by certain unscrupulous employers to transfer assets from their company to a holding company to avoid paying their bills and redundancy settlements."
"The use of the state's insolvency mechanisms by these employers to avoid their wage and invoice obligations needs to stop, and in order for it to stop we need to change the law."
He continued:
"We have seen too many cases over the years of companies using the courts to engage in a tactical liquidation to avoid paying their debts both to their employees and to their creditors.
"The cost of this is ultimately borne by the state.
"At the moment, this is all perfectly legal, but it is also wrong and as such there is a responsibility on TDs as legislators to fix that."
He said he is happy to say that the Dáil agreed with the move – with the exception of Labour, who did not show up for the debate!
The Bill is now in committee.
"Here the work really begins as we need to ensure that then it comes out of committee the rights of workers remain front and centre," he said.
David Cullinane concluded:
"Sinn Féin is fully committed to the issue of workers' rights. This is the third Bill I have moved and the second to make it to committee.
"Sinn Féin will continue to fight for the rights of working people and their families."