30 June 2017
Michael Gaughan Commemoration at his home town in Mayo
IRA Volunteer who died on hunger strike in England in 1974 remembered in Ballina
THE SUN SHONE on the crowd gathered at the Republican Plot in Leigue Cemetery on Sunday 4 June to remember Mayo hunger striker Michael Gaughan, who died on 3 June 1974.
Michael Regan, Chair of the local Gaughan, Lynn & Stagg Sinn Féin Cumann, welcomed everyone before Declan Cuffe read the Proclamation.
Senator Rose Conway Walsh gave a very moving speech about Michael Gaughan, his life and his legacy.
The Mayo senator called on republicans across the county to continue the struggle for which Michael had died.
"Michael Gaughan's and Frank Stagg's commitment to Irish reunification and justice continues to be and inspiration to me and other republicans in Mayo and beyond," she said.
"They paid the ultimate price for what they believed in. Because of their sacrifices we can live in times of peace but our struggle for a 32-county Irish Republic based on equality, justice and fairness continues and we must not be the generation that lets the ball drop."
Rose continued:
"We are honoured to host the National Hunger Strike Commemoration here in Mayo on 13 August. If there is one wish I have coming out from the commemoration it is that everyone who sings Take Me Home to Mayo [the ballad about Michael Gaughan] understands the real story of Michael Gaughan, Frank Stagg, Jack McNeela, Tony Darcy and the 1981 hunger strikers.  
"We must be strong, courageous and unified to fulfil their vision for this country. We must reach out to others, confident in this vision as Martin McGuinness taught us how to."
Rose concluded:
"Remembering is but part of the picture. We must work to make it happen." 
The event came to a close with Eileen Armstrong singing Take Me Home to Mayo before leading the crowd in Amhrán na bhFiann.
Michael Gaughan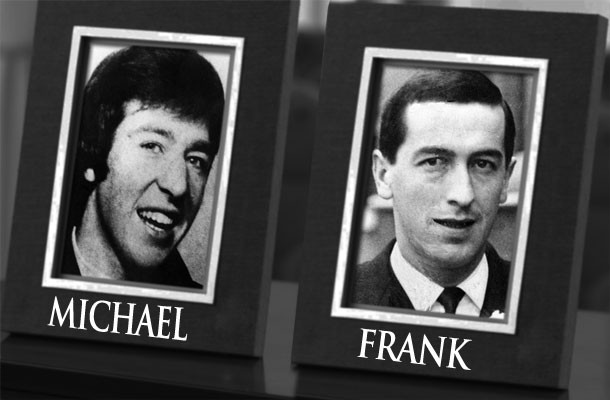 BORN IN BALLINA in 1949, Michael moved to England as a young man looking for work. There he joined the IRA and was a committed, active Volunteer.
Given a sentence of seven years for armed raid on a London bank in 1971, Michael and his republican comrades in England were denied the political status which had been won for republican prisoners in the Six Counties.
Sisters Dolours and Marian Price, along with Hugh Feeney and Gerry Kelly (now a Sinn Féin member of the Assembly), began hunger strikes for political status and repatriation to Ireland.
After being joined by Michael, fellow Mayo man Frank Stagg and Paul Holmes on 31 March 1974, the prisoners were moved to Parkhurst Prison where they were brutally force-fed.
On the evening of 2 June, Michael was force-fed for the last time. He died on 3 June from pneumonia which had set in after a force-feeding tube punctured his lung. He was 24 years old. His death was instrumental in the abandonment of this type of force-feeding by the British authorities.
Michael's funeral cortege was the largest Irish republican funeral seen in England since 30,000 filed past the coffin of Cork Mayor Terence Mac Swiney in London's Southwark Cathedral in 1920.
National Hunger Strike Commemoration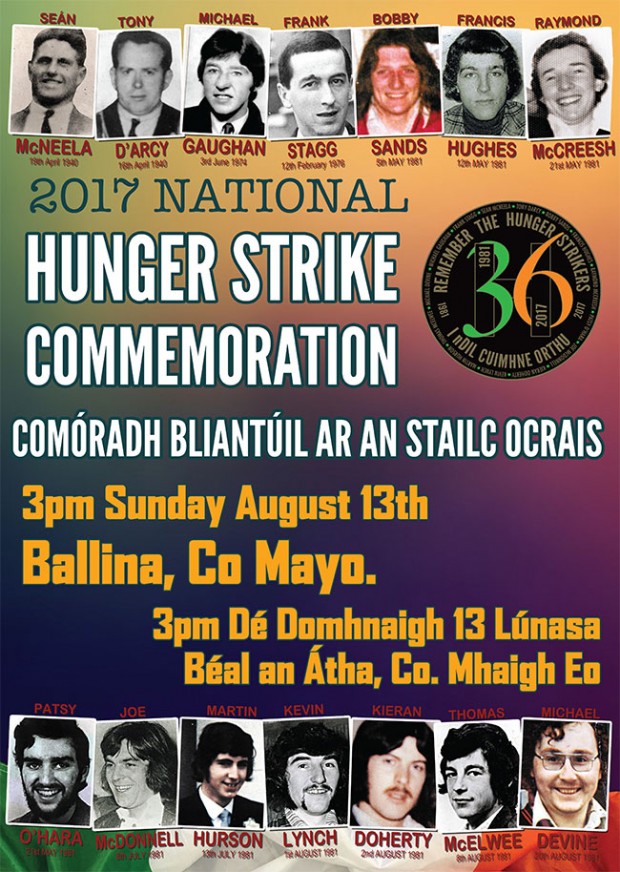 THE National Hunger Strike Commemoration takes place in Ballina on Sunday 13 August at 2pm.
Events take place all over the county in the lead-up to the main commemoration.
The first Mayo screenings of Brendan J. Byrne's documentary on Bobby Sands, 66 Days, take place in the Ballina Arts Centre on Friday 30 June at 8pm with guest speaker former H-Blocks hunger striker Raymond McCartney and in Belmullet on Friday 21 July.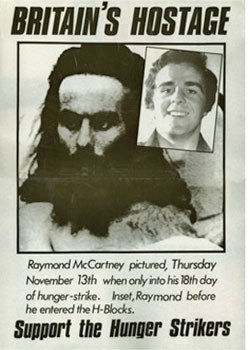 The Hunger Strike Exhibition will move around the county during July.
A Women in Struggle exhibition takes place in Castlebar Library, on Friday 14 July 14 at 7:30pm. Former Armagh prisoner Síle Darragh (IRA O/C in Armagh Gaol during the hunger strike in 1980 and until her release in 1981) will read extracts from her book, John Lennon is Dead, followed by a talk with Síle and former Armagh hunger striker (now Sinn Féin Councillor) Mary Clarke on the women's resistance and the legacy of the 1980/1981 hunger strikes.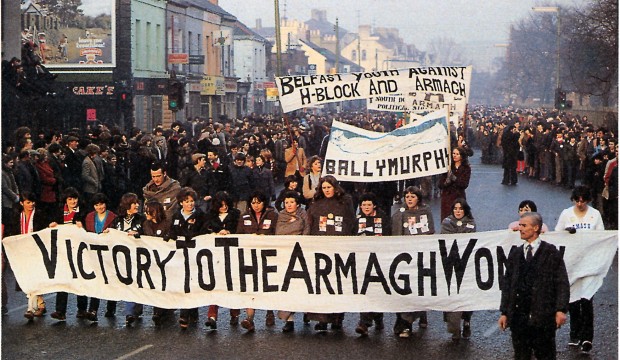 On the weekend of the National Hunger Strike commemoration, several events will take place in Ballina.
These include a talk on Hunger Strike Through the Ages in the Great National Hotel on Friday 11 August and an event hosted by the Sinn Féin National Youth Committee on Hunger Strike as a Weapon on Saturday 12 August. The Spirit of Freedom will be playing on Saturday night 12 August in the Great Hotel, Ballina.
See An Phoblacht, local press and social media for full details of events countywide.