28 June 2017
Derry republicans pay tribute to those who gave their lives to the struggle
'We as republicans are up for the challenges that face us'
FOYLE MP ELISHA McCALLION told the hundreds who attended the annual Derry Volunteers Commemoration last Sunday that she and the nationalist people "remember with pride the huge contribution they made in our struggle". The newly-elected MP added that "their dedication, courage and their sacrifice is an inspiration to us and certainly to me".
Elisha paid special tribute at the City Cemetery Republican Plot to Martin McGuinness, who passed away on 21 March this year. His work in turning Derry "from a nationalist city to a republican city" was confirmed through her election that saw her unseat the SDLP's Mark Durkan and become the first republican woman to win the seat.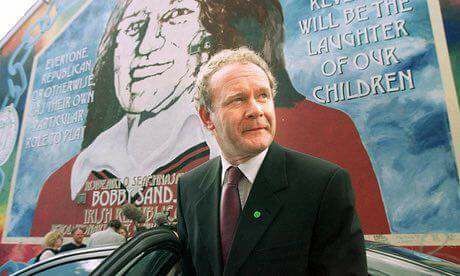 Martin McGuinness was a "freedom fighter" who "fought for justice and equality", she said.
The new MP went on to say that the spirit and memory of the city's fallen IRA Volunteers is with her and her party comrades in "every meeting and every engagement" at Stormont, Westminster, the European Parliament and Leinster House.
Commenting on the political uncertainties following the Westminster general election and the talks at Stormont to return a power-sharing Executive government, she said:
"We as republicans are up for the challenges that face us and, just like the Volunteers we remember here today, we will not shy away from our efforts to oppose austerity in the North and South, to oppose the Tory Brexit agenda.
"We are opposed to borders – hard or soft – and we will continue to work tirelessly for Irish unity."
For the many hundreds of republicans who attended Sunday's ceremony – including the families of the patriot dead, the dozens of former POWs and Sinn Féin youth activists – the focus was on honouring the women and men of the Derry Brigade and the many hundreds of activists buried in Derry's City Cemetery.
Their actions and contribution to the struggle over decades were the cornerstone of the Sinn Féin election campaign that wrested the Foyle seat from the SDLP after many decades of endeavour.
And those gathered under the magnificent statue of Cú Chulainn and the flags marking the graves of the republican dead will see in Elisha McCallion a woman steeped in a republican tradition that runs through her family, and they will see her election victory as their victory.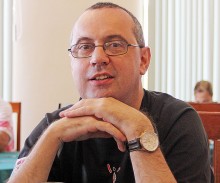 Yet that victory, as was Sunday's parade, was tinged with the sadness at the huge loss of Martin McGuinness – and Derry republican stalwart Dale Moore (pictured) who died in December – whose leadership was an inspiration to many and who championed Derry throughout his political life.
Martin McGuinness would not be happy for people to "stand at my grave and cry".
He would exhort them "Don't mourn – organise!"
There are more battles to be won.