18 June 2017
DUP 'living in a fool's paradise' if they think Tory deal means return to Executive without changing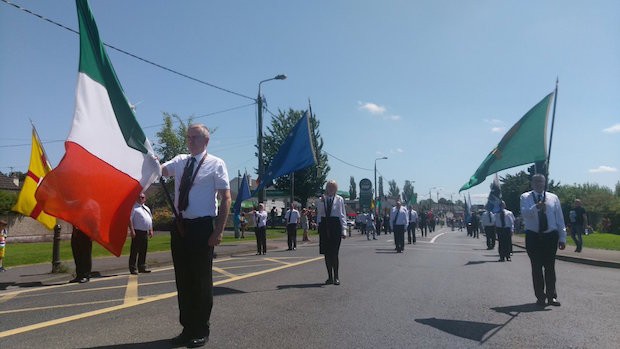 'If the DUP imagines it can wind back the clock, then the DUP is indeed living in a fool's paradise'
THE DUP are living in a "fool's paradise" if they believe there can be a return to the power-sharing institutions without committing to a rights-based approach to government, Sinn Féin's Declan Kearney told the annual Wolfe Tone Commemoration in Bodenstown on Sunday.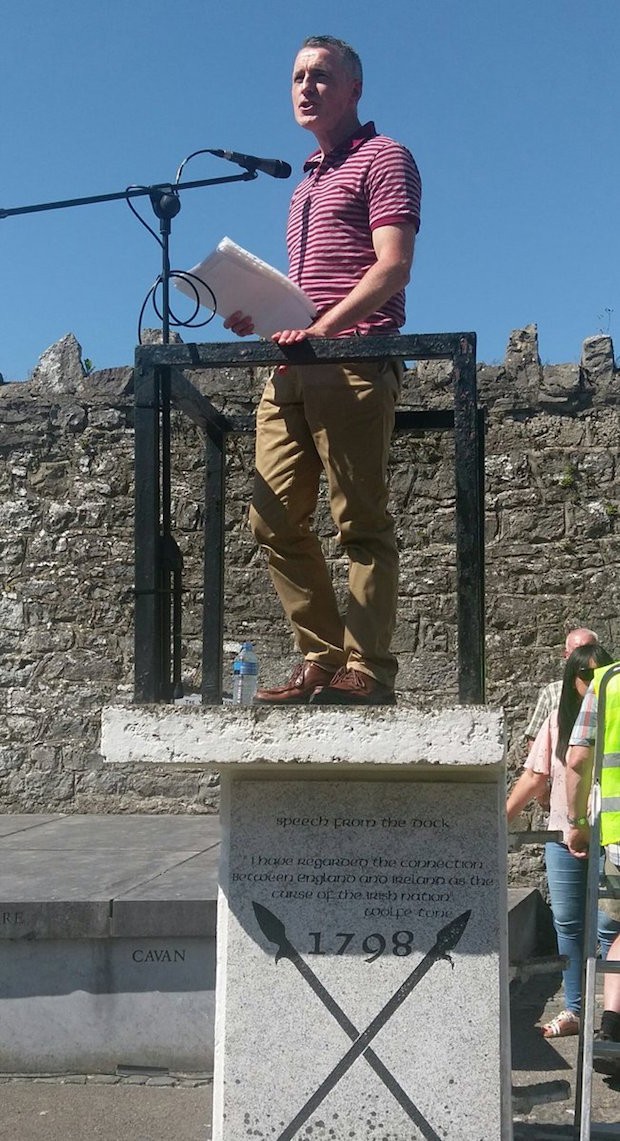 The South Antrim MLA and Sinn Féin National Chairperson (pictured) said at the rally to honour the founding figure of Irish republicanism, Wolfe Tone:
"The political process in the North remains overshadowed by financial scandals. That is why Sinn Féin stood the DUP leader down from her position last January.
"This is a serious situation which demands a serious focus by all parties. It is not a game and it is certainly not a dance.
"If the DUP really wants to go into the Executive, that party needs to decide whether it is now prepared to embrace a rights-based approach to government in the North.
"If the DUP imagines it can wind back the clock – with a Tory side deal or not – and re-establish the institutions without adherence to equality and rights, then the DUP is indeed living in a fool's paradise."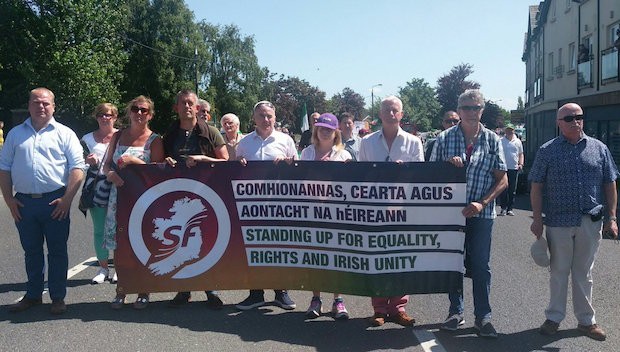 Irish reunification
The Sinn Féin National Chairperson also accused the Irish Government under Enda Kenny of a "dereliction of public leadership". He called on new Taoiseach Leo Varadkar to now begin preparing for Irish unity.
The failure of the Irish Government to fulfil its obligations as a co-guarantor for the Good Friday Agreement is a national scandal, the South Antrim MLA said.
The new Taoiseach and his administration should now publicly disassociate itself from the pro-unionist, partisan position of the British Government and bring forward a comprehensive plan for Irish reunification, he said.
 That plan should include:-
A joint Oireachtas committee on preparing for Irish unity;
An Irish Government White Paper on national reunification; and
Specific proposals for a unity referendum on the island.