17 June 2017
Belfast City Council's role in illegal Twelfth bonfire raised by Sinn Féin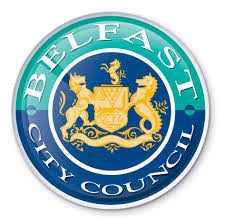 Owners of a number of wooden pallets taken for the bonfire have demanded them back, raising the prospect of council officials effectively handling stolen goods
ANY ATTEMPT by Belfast City Council to return hundreds of pallets to an illegal bonfire on the edge of the city centre will be opposed by Sinn Féin, Council Group Leader Jim McVeigh has insisted.
He was speaking after it emerged that council officials are planning to return 1,500 pallets to the bonfire site close to Wellwood Street and Hope Street in time for the Eleventh Night bonfire.
Jim McVeigh said that council officials "took a unilateral decision – without any consultation with elected members – to remove these pallets from the site in order to carry out a clean-up".
They then apparently gave a commitment to keep them safely in storage and return them in time for the Twelfth of July.
"Effectively," Jim McVeigh said, "that meant council staff and equipment were being used to facilitate an illegal bonfire, one that caused huge disruption and both physical and reputational damage last year. That is entirely unacceptable."
It has also emerged that the owners of a number of wooden pallets taken for the bonfire have demanded them back, raising the prospect of council officials effectively handling stolen goods unless the pallets are returned to the original and rightful owners.
The matter will come before Belfast City Council's Strategic Policy & Resources Committee next Friday, when Councillor McVeigh insists Sinn Féin will rigorously oppose any attempt to return the pallets to the bonfire site.
He said that illegal bonfires are a blight on communities and present a major health and safety hazard as well as act as a magnet for anti-social and dangerous behaviour.
They also portray the city in a negative light and contrary to the city's corporate plan to attract international investors and tourists.