30 May 2017
SDLP backs Border poll after Brexit negotiations end – Gerry Adams welcomes move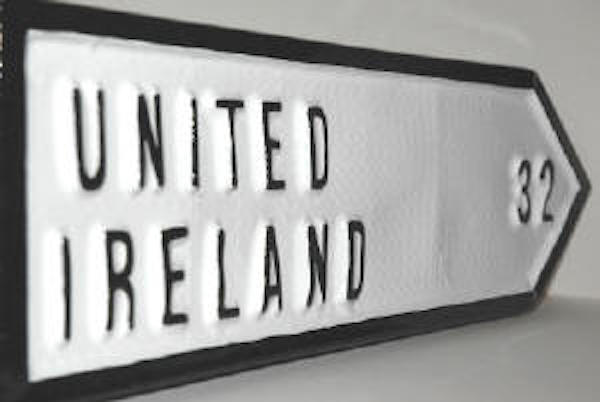 'The imposition of Brexit underlines the undemocratic nature of partition and its impact on citizens, the economy, and public services' – Gerry Adams
THE surprise endorsement by SDLP leader Colum Eastwood on Tuesday of calls for a referendum on a united Ireland has been welcomed by Gerry Adams and Sinn Féin.
The SDLP has previously opposed a Border poll but its leader told reporters at the party's Westminster election manifesto launch in Belfast that a referendum on Irish unity would "need to happen after Brexit".
Louth TD Gerry Adams said that all the Dáil parties that claim to support Irish unity – including Fianna Fáil, Fine Gael, and Labour – should now make the call for referendums, North and South, in line with the provisions of the Good Friday Agreement.
Sinn Féin has called for such a vote to be held within the next five years, Gerry Adams said, adding:
"The imposition of Brexit underlines the undemocratic nature of partition and its impact on citizens, the economy, and public services. A 'Unity Referendum' is an opportunity for the people to have their say and to build a new, united and agreed Ireland.
"So, parties should support the call and make the case for unity."