17 May 2017
Tory Brexit agenda incompatible with Good Friday Agreement, MEP tells EU chiefs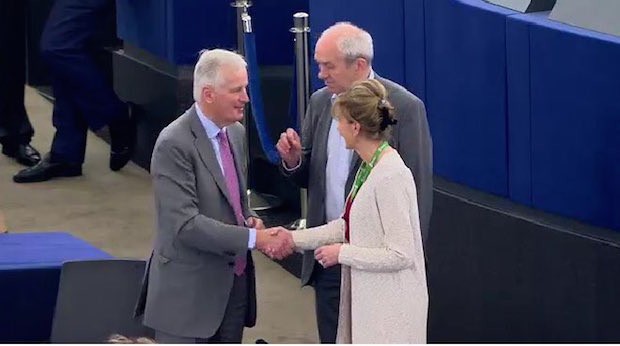 The Sinn Féin MEP made it clear to the key Brexit figures that the best alternative to Brexit is for the North to have 'Designated Special Status Within the EU'
THE TORY BREXIT AGENDA is entirely incompatible with the Good Friday Agreement, Sinn Féin MEP Martina Anderson has told the key EU figures involved in the Brexit negotiations.
In the last 24 hours the Sinn Féin MEP has engaged directly with the President of the European Commission, Jean Claude Juncker; President of the European Council, Donald Tusk; and the EU's chief negotiator on Brexit, Michel Barnier.
Martina Anderson also met with the European Parliament's chief Brexit negotiator, Guy Verhofstadt, in Strasbourg this week alongside Sinn Féin deputy leader Mary Lou McDonald TD and party leader in the North, Michelle O'Neill MLA.
Speaking from Strasbourg, Martina Anderson said she made it clear to the EU leaders that the Tory Brexit agenda is incompatible with the Good Friday Agreement.
"The European Council Guidelines on Brexit gave support to the Good Friday Agreement 'in all its parts'.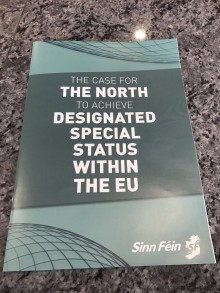 "This is a commitment by the EU to not allow for any hardening of the border between the North of Ireland and the South of Ireland.
"As Irish republicans we do not want to see any border on the island of Ireland and we have put forward a credible alternative to Brexit which would see the North securing 'Designated Special Status Within the EU'.
"The guidelines are also a commitment not to allow Irish citizens to be dragged out of the EU against our will," she said.
The Sinn Féin MEP also made it clear to the key Brexit figures that the best alternative to Brexit is for the North to have 'Designated Special Status Within the EU'.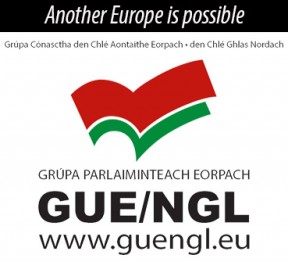 An Phoblacht on Twitter
Premium Online Service For Only €10 Per Year
For less than €1 a month, you get An Phoblacht's Premium Online Service. Sign up today!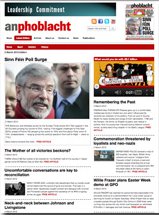 PREMIUM SERVICE:
Full access to all An Phoblacht articles
Interactive online PDF Booklet of each edition
Access to our historic Archives
Discounts for the Online Sinn Féin Shop
An initiative for dialogue 
for reconciliation 
— — — — — — —
Contributions from key figures in the churches, academia and wider civic society as well as senior republican figures