2 May 2017 Edition
SFRY speak at Young European Left summit in Athens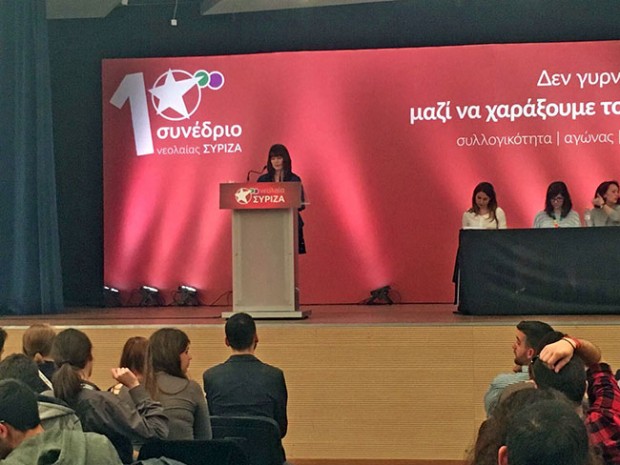 'Instead of allowing the differences within the Left to divide us, we must learn to see them as strengths'
THE Young European Left (YEL) network met in Athens in April, with delegations from Sinn Féin Republican Youth, SYRIZA (Greece), Labour Youth (Ireland), HDP (Turkey), JERC (Catalonia), Bloco de Esquerda (Portugal), Junge Linka (Germany), Podemos (Spain) and Vasemmistonuoret (Finland). 
Delegate and Sinn Féin Republican Youth Education Officer Rachel Coyle said the meeting was constructive and important:
"We want to build a movement that brings more uniformity to Left campaigns across Europe.
"Having campaign demands that are relevant and achievable in all countries will make for a more streamlined and unified Left alternative that is vital in the face of an emboldened and strengthening Right.
"We must develop a stronger, more coherent Left narrative," Rachel said. "Instead of allowing the differences within the Left to divide us, we must learn to see them as strengths. It reflects the conviction of our individual movements."
The meeting coincided with the SYRIZA Youth Congress, which was addressed by Rachel Coyle.
She told delegates about Sinn Féin Republican Youth's commitment to building internationalism in an effort to challenge the deep and widening democratic deficit at the heart of the EU project and its domination by a neo-liberal agenda. 
"As our enemies operate beyond borders, the Left must do so too," Rachel said.
She later told An Phoblacht that the Congress SFRY address "contextualised Sinn Féin's position on Brexit and its commitment to Irish unity" as well as the importance of strong, vibrant youth movements for social change.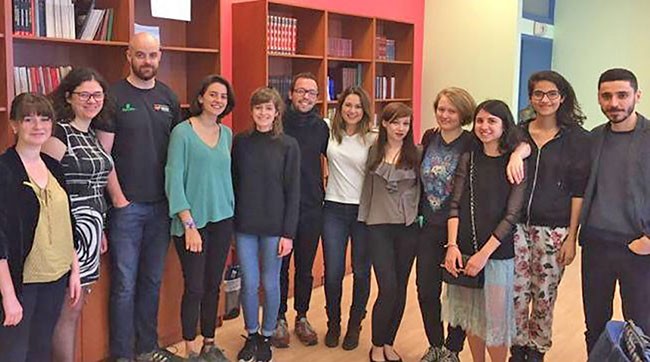 • Sinn Féin Republican Youth meet Young European Left comrades in Athens