31 March 2017
SAS and British Army 'Veterans for Peace' talk to republican youth group in Belfast
'One guy had both UDA and UVF flags pinned to his wall and openly on display' – ex-soldier
BRITISH ARMY veterans from the conflict in Ireland have met members of the Mairéad Farrell Republican Youth Committee in Belfast in the first initiative of its kind organised by the Irish republican ex-prisoners' group, Coiste na nIarchimí.
The former members of the British armed forces are involved in the Veterans for Peace organisation.
Michael Culbert, Director of Coiste, who chaired the event, outlined how important and significant these engagements are as part of Coiste's ongoing work on legacy issues.
"This event last weekend afforded young people the opportunity to hear the stories of people who were our enemies and it also provides us with the opportunity to see the people behind the uniform."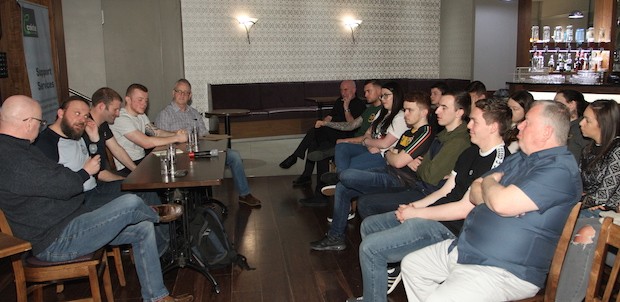 ● Face-to-face – British Army veterans and republican youth exchange views
Ex-SAS trooper Ben Griffin described the work and objectives of Veterans for Peace, which is to oppose unjust wars and Britain's military policies, including the ongoing interventions in the Middle East.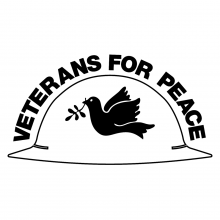 Each of the British soldiers outlined their experiences, particularly focusing on their reasons for enlisting in the first place.
A common theme was that they mostly had a strong military background through generations of family service and this influenced their decisions to join up along with the glamour and kudos of being in the military.
Lee, who served in the North of Ireland with the Staffordshire Regiment, however, said it was socio-economic reasons behind his decision to seek a career in the British Army.
As someone who had left school with no qualifications and the only opportunities for employment in traditional industries such coal mining were drying up, the British Army was "a way out of a dead end", he said.
Lee also outlined how "squaddies coming over here" almost always treated every nationalist as "either a member of the IRA, a supporter of the IRA or a possible recruit for the IRA". On that basis, they went out of their way to harass people.
One ex-soldier talked of his shock to find that many of those in his regiment from the North were openly supportive of the UDA and UVF unionist paramilitaries.
"One guy had both UDA and UVF flags pinned to his wall and openly on display," he said.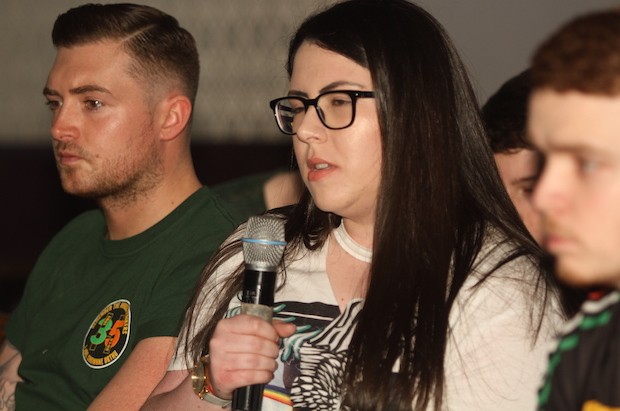 ● Bronach Ní Bhrolacháin of the Mairéad Farrell Republican Youth Committee raises a point
In the question and answer session afterwards, members of the republican youth group asked for veterans' views on the campaign by Tory politicians, the media and many ex-soldiers to block investigations of conflict-related killings during 'Operation Banner'.
There was unanimous agreement amongst the veterans that no one should be above the law.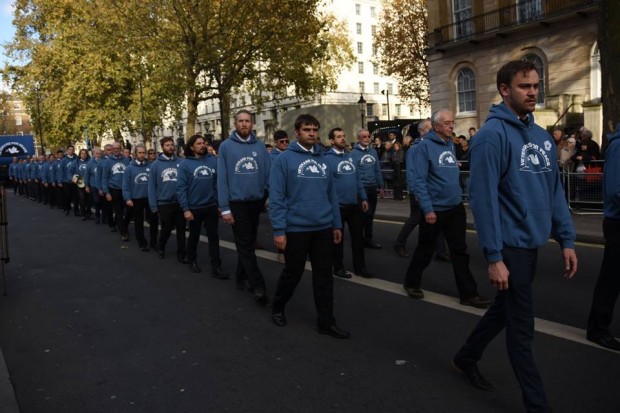 ● Veterans for Peace parade at The Cenotaph in London on Remembrance Sunday